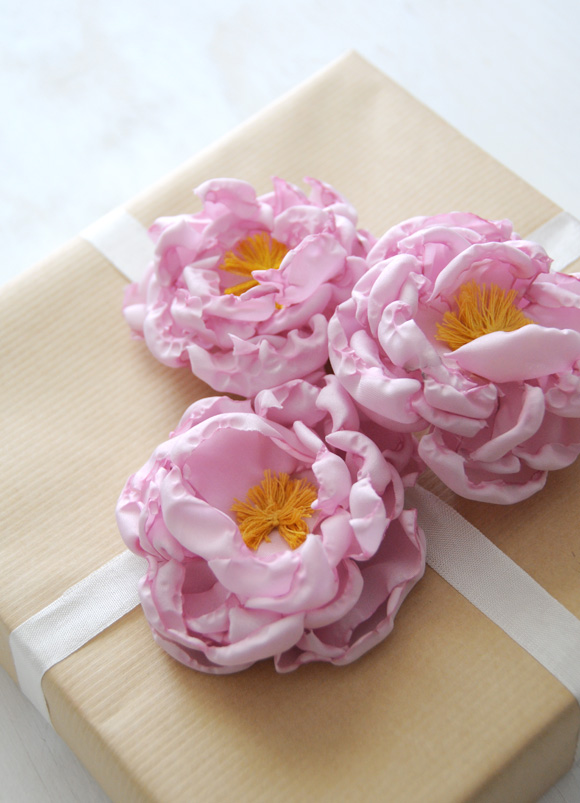 I saw this on Tumblr and just had to track down how to make these beautiful fabric peonies.
---
I love Kiwis, but peeling more than one of them is too much work. I love this easy way to peel a Kiwi using a large spoon.  I think I just put Kiwis back on my grocery list.

And here's another variation on the spoon technique.
---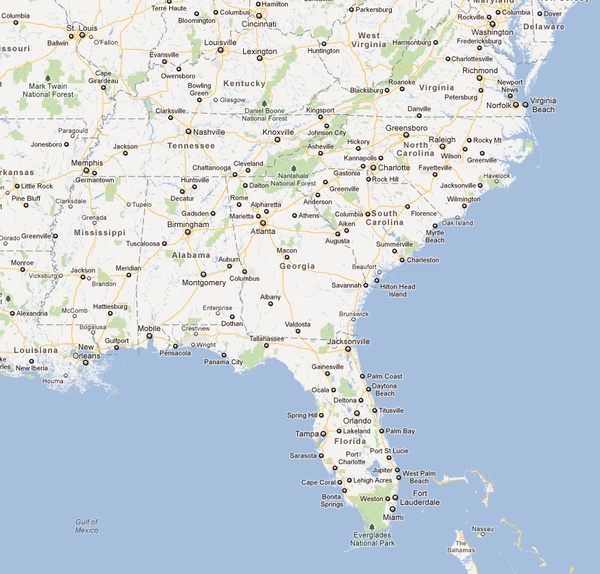 Planning a vacation this summer? Check out On The Way App. Just put in your starting point, your destination, and this app will show you interesting stuff to see on the way.
For fun, I put in my location and a 90 mile drive to San Diego. Here's what the app came up with plus links to each of the places listed:
Stone Brewing World Bistro & Gardens (Brewery)
LEGOLAND California (Theme Park)
Westfield North County (Mall)
Carlsbad Outlet Mall (Mall)
Pizza Port (Pizza)
Del Mar Thoroughbred Club (amusement_park)
Torrey Pines State Reserve (park)
San Diego Botanic Garden (park)
San Onofre State Beach (park)
Crystal Cove State Park (park)
Heisler Park (park
Seaworld
San Diego Zoo
Maritime Museum of San Diego
USS Midway Museum
Next time I want to know where to go and what to see, I'm going to use this app!
---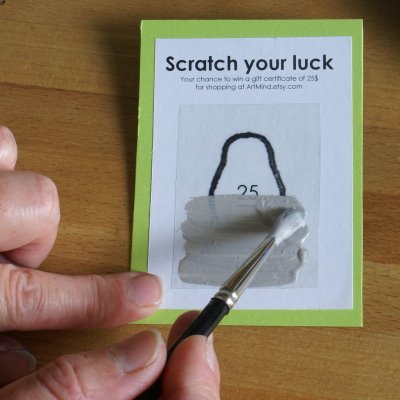 Ever wanted to make your own scratch off labels or tickets?  It's surprisingly easy with just a few supplies:  glue stick, sticky back clear plastic contact paper, silver metallic acrylic paint, paint brush, dish washing liquid and your printed "scratcher."  How-to-tutorial at Artmind.
---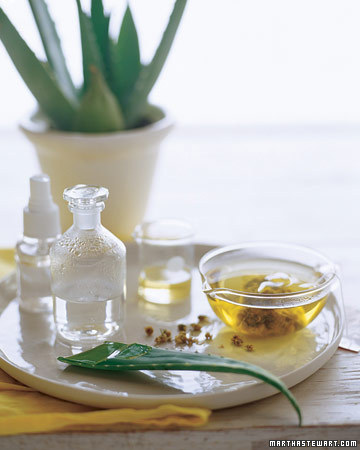 Sunburns can be painful and slow to heal. Lavender essential oil can help with mild burns, including sunburns and may help minimize peeling.  Lavender is one of the few essential oils that does not need to be diluted with a carrier oil and can be applied directly to skin by gently dabbing it on with a cotton ball.
For a do-it-yourself skin soothing soak in the tub, combine one cup powdered milk with 10 drops lavender essential oil in a jar, shake and pour into lukewarm bath water.
Photo Source: Martha Stewart
---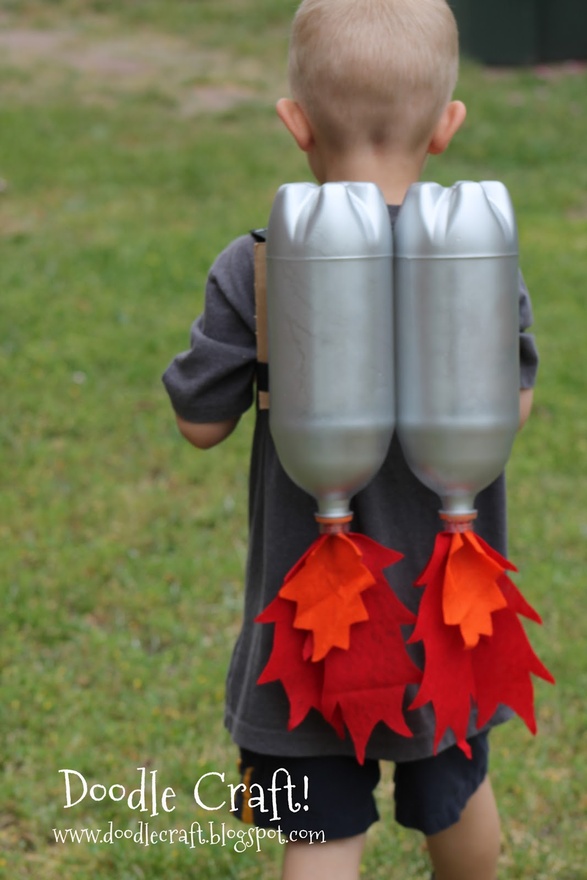 My son would have loved this Sci-Fi Rocket Fueled Jet Pack when he was little.  He loved superheroes, wearing masks and capes. I'm sure if he had his own jet pack, it would have been worn every day. DIY Tutorial at DoodleCraft.
You might also like:
---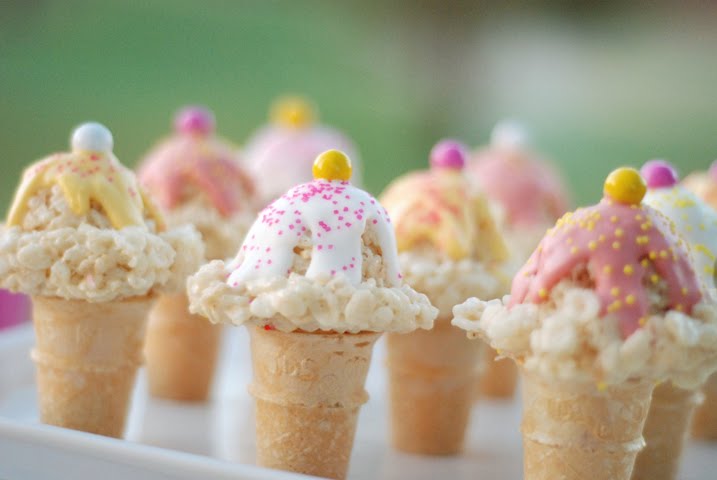 Here's a cute idea for treats or for a child's birthday party. The ice cream cones are teeny, tiny – about 1-.75″ tall (Joy Kids Cones from Walmart).
A cookie scoop or small melon baller is used to form the ice cream from the Rice Krispie mixture, then drizzled with melted almond bark or candy melts.  To make the cones more stable, you can put some candy in the cone, then use the candy melts to "glue" the scoop to the cone.  See tutorial at Cute As a Fox.
You might also like:
---
Memorial Day unofficially signals the start of summer. This refreshing white Summer Raspberry & Serrano White Sangria has an unexpected flavor with the addition of  a Serrano pepper. This would be fun to serve to guests for a barbecue, a dinner party or any occasion. Recipe at Treehugger.
---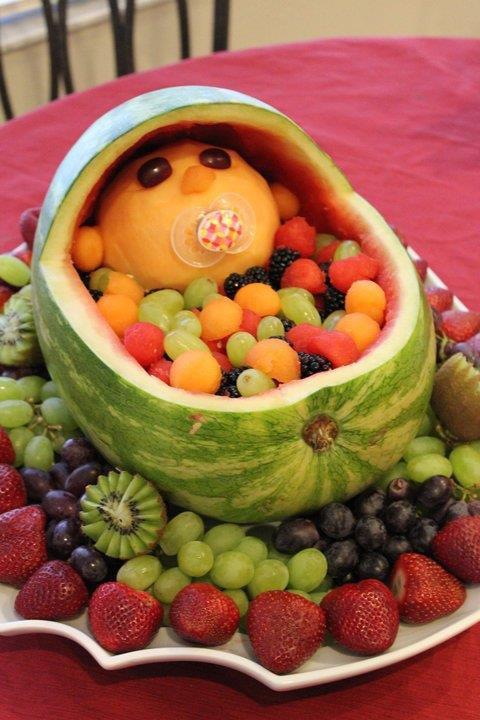 How cute is this Baby in a Basket Watermelon Fruit Bowl?! This would be so fun to serve at any baby shower or a first birthday party celebration. It's almost too cute to eat!
You might also like:
Source: One of our great customers!
---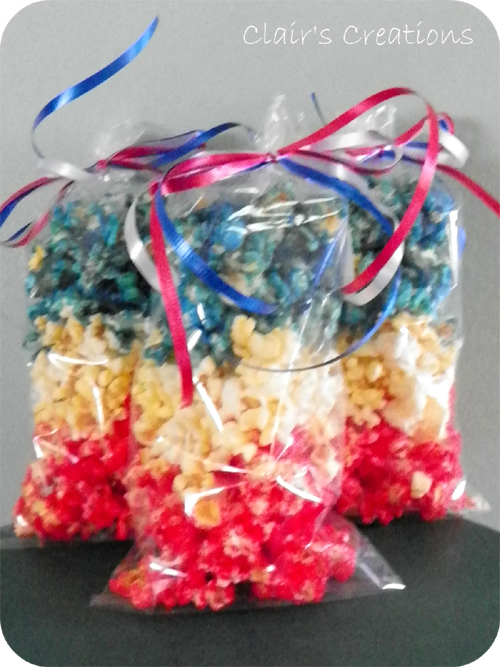 With Memorial Day this weekend, I've been finding all kinds of patriotic red, white and blue fun things. I love this red, white and blue popcorn. It would be so sweet made with microwave bags of kettle corn! Find the recipe at Clair's Creations.
You might also like:
---