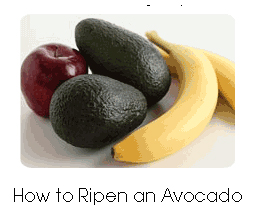 Avocados and guacamole are as important to a Cinco De Mayo party as awesome Cinco de Mayo Invitations are to getting your guests excited and in the mood to party.
Something I didn't know about avocados is that they do not ripen on the tree.  Avocados "soften" or ripen after they have been harvested.
It can take up to four or five days at room temperature (around 65-75 degrees) to ripen firm, green unripe avocados. Storing them in the refrigerator can slow down the ripening process, so store them at room temperature out of direct sunlight.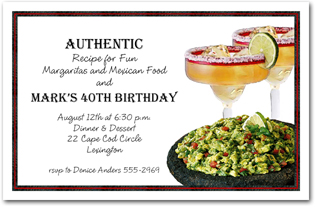 If you can only find unripe avocados, the recommended ripening process is to place the unripe avocados in a brown paper bag with a banana or an apple for 2-3 days until they are ripe. Of course, you will need to have shopped a few days in advance of your party to try this.
If you wait until the last minute to buy avocados for your party, you might be visiting a few stores to find ones that are ripe and ready to serve.
Shop all Cinco de Mayo Invitations