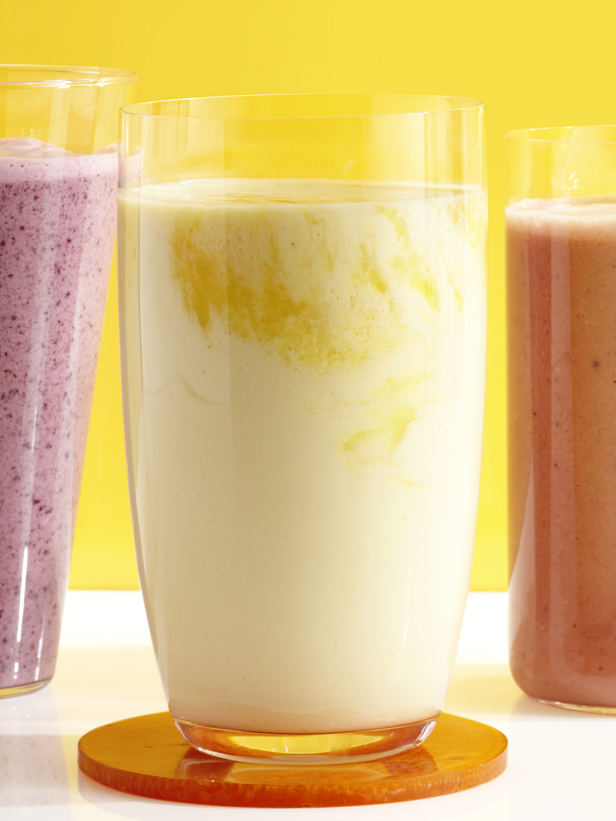 Smoothies are a yummy way to start your day, but if you're like me, you get stuck in a rut and make the same couple drinks over and over. We found a list of 50 Smoothie Recipes and can't wait to start experimenting.  Here's a few we're going to try:
Chocolate-Raspberry Blend 1 cup each chocolate ice cream and raspberries, 2 tablespoons sugar and 3/4 cup each milk and ice.
Tangerine-Honey Peel and seed 4 tangerines, then blend with the juice of 2 limes, 1/4 cup honey and 1 cup ice.
Veggie Blend 1 1/4 cups tomato juice, 1/4 cup carrot juice, 1/2 peeled cucumber, 1/2 celery stalk, 1/4 cup each parsley and spinach, and 1/2 cup ice.