Party Favors
Wedding Favors, Shower Favors, Birthday Party Favors, Holiday Favors & more
Party favors are so much fun! Turn a simple treat into an elegant gift for any celebration. Party favor boxes and pre-cut ribbons, cello party cones and cupcake wrappers. Tell your guests thank you with fabulous personalized party favors.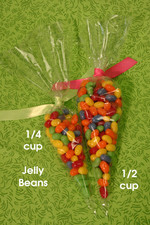 Party Favor Cello Candy Cones with pre-cut ribbons for closure and some with liners with fun designs to match your event. We've shown a few of our favorites above. Click on link to see them all.
---
Pre-Cut Ribbons in various colors and widths are a great way to add a finishing touch to any party favor. Ribbons come flat and not tied. If you need a length not shown, let us know! We can cut to any length you need.
---
Rounded Self-Closing Party Favor Boxes featuring a unique rounded shape are self-closing and require no adhesive. Simply fold to assemble, then fill with your favorite treats, small gift or trinkets. Embellish with ribbons, bows, stickers, or gift tags to create stunning original party favors for wedding favors, bridal shower favors, baby shower favors, birthday party favors or any occasion.
---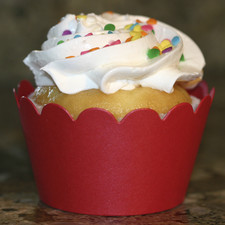 Cupcake wrappers in shimmery colors dress up your cupcakes. Cupcake Wrappers make your cupcakes shimmery and shine. Turn ordinary cupcakes into extraordinary treats with cupcake wrappers. No more naked cupcakes!

We're glad you found us and enjoy shopping!