Business Invitations

Celebrate and share your business events and holidays with your colleagues and clients
Business invitations for all events such as open house invitations, grand opening invitations, anniversary celebration invitations, new partners announcements, new hire announcements, new campaign launch announcements, service awards invitations, retirement party invitations, holiday party invitations, Christmas office party invitations and more.
In business, staying in touch with clients or customers is crucial. We have a variety of styles, formal to casual invitations, for business open house invitations, corporate anniversary invitations, retirement party invitations, grand opening invitations & more.
I appreciate you being able to accommodate our request for the extra wording. You have no idea how thankful I am. Thanks again to you and your colleagues for the extra effort that made me look very good!! I initially had doubts about ordering these on line from California instead of ordering locally; however, since I inherited this project and did not have the time to do any research of my own, I went with what was provided to me. I have no doubt that I will be using announcingit.com again and recommending without hesitation...Shirley"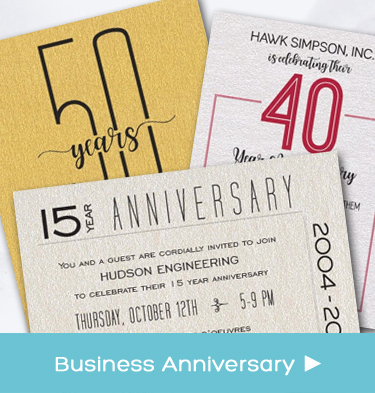 Business invitations and corporate invitations can be formal invitations for retirement party invitations, business anniversary invitations, gala evening functions, charity functions or sales awards ceremonies. You will also find casual business invitations for company picnics and barbecues, product announcements, new hire announcements or save the date cards.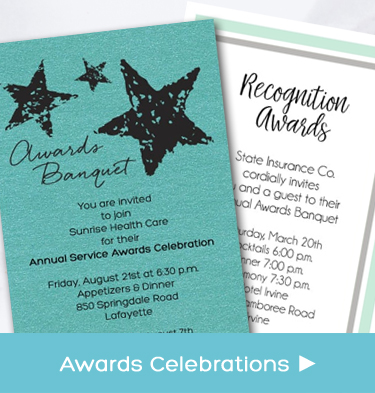 Corporate or business invitations in your company's colors or printed with your company logo make them immediately stand out as an event your employees and associates will want to attend. You can use business invitations and announcements to let your clients and customers know what's going on with your organization and to keep everyone critical to your business success up to date on your company.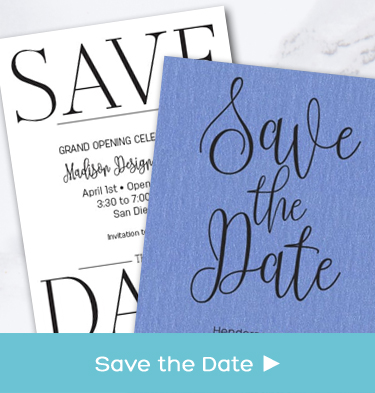 Use invitations or announcements to enhance your company's reputation in your industry with invitations to company anniversary events, silent auctions, service awards banquets and more.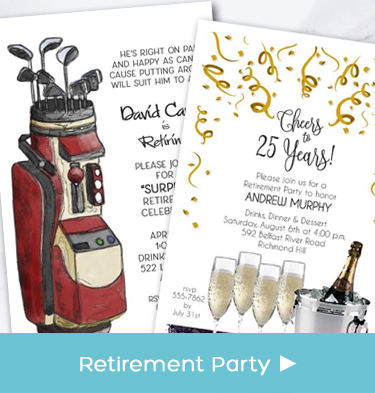 Boost morale with a stylish or trendy office Christmas party invitation or a holiday open house invitation for clients and customers. You can use any wording on any of our invitations, so pick your favorite invitation, your favorite font, your own special wording, and we'll upload a free typeset proof (not a computer generated proof) of your invitation for you to approve within 1-2 business days.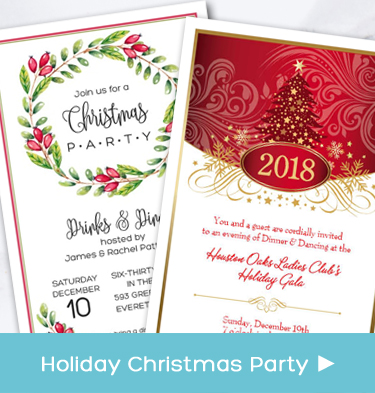 One of the hardest events for most people to plan are corporate events. Even smaller events, for less than a couple hundred people, can be a real challenge if you are not a professional party planner. However, here are fifteen tips you can use to make your corporate party or corporate event a success. Click to read 15 Tips to Plan Corporate Events
We're glad you found us and happy shopping!