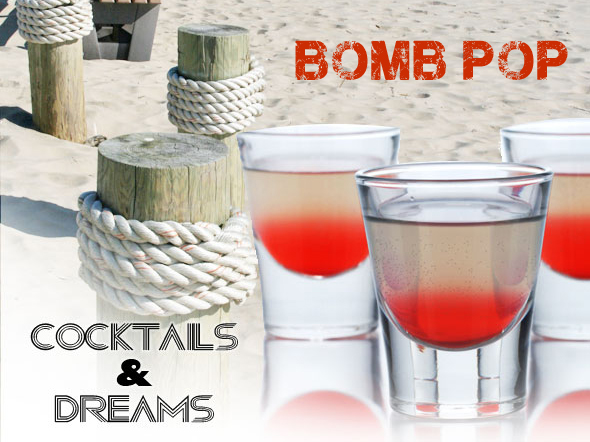 It seems our cocktail recipes are favorites among our readers and what's a party without a fabulous signature drink (with alcohol or not.)
Here's a fun cocktail that is served as a shot using Exclusiv Vodka called the Bomb Pop – great for the 4th of July.
1/2 oz Exclusiv Orange
1/2 oz Exclusiv Raspberry
1/2 Red Curacoa
1/2 Sour mix
Splash 7up
Grenadine
Pour first five ingredients into a shaker. Pour into a shot glass. Pour grenadine to sink to the bottom of the glass.
Tags: 4th of July, 4th of July cocktails