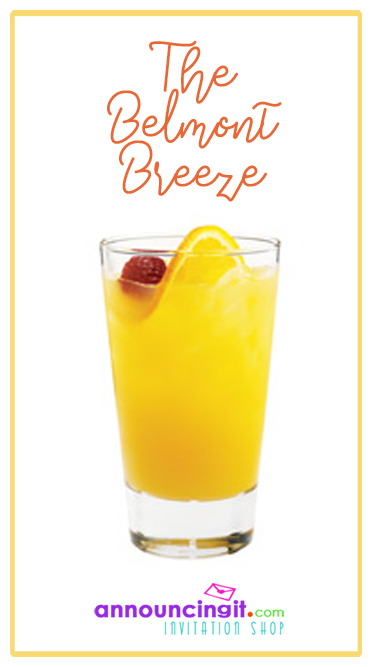 In 1998, the traditional drink of the Belmont Stakes, the third and final race in the Triple Crown of Thoroughbred Racing, was changed to the Belmont Breeze:
Ingredients:
1 1/2 oz Rye Whiskey
1/2 oz Harvey's Bristol Cream Sherry
1/2 oz fresh lemon juice
1/2 oz simple syrup
1 1/2 oz fresh orange juice
splash of orange juice
splash of cranberry juice
Lemon-lime soda
Soda water or club soda
5 mint leaves
1 mint sprig
1 strawberry
1 orange or lemon slice
Preparation:
Combine first seven ingredients in a shaker with ice.
Shake and strain into chilled glass.
Top off with lemon-lime soda and soda water
Garnish with fresh mint sprig and orange or lemon slice, mint spring and strawberry.
Makes 1 drink.
---
You might also like: