While the Black-Eyed Susan, the official drink of the Preakness Stakes, is not as renowned as the mint julep of the Kentucky Derby, it is refreshing, sweet and powerful.
Black-Eyed Susan Cocktails:
1-1/4 oz Bourbon
3/4 oz Vodka
3 oz sweet & sour mix
2 oz orange juice
Add the liquors to a highball glass with shaved ice, top off with the orange juice and sweet and sour mix. Garnish with orange slice, cherry & stirrer.
Makes 1 drink
---
Punch Bowl Black-Eyed Susan Punch:
1 – 1/4 cup vodka
4 cups orange juice
1 – 1/4 cup light rum
3/4 cup triple sec
1 tbsp fresh lime juice
4 cups pineapple juice
ice ring
Chill all ingredients. Just before serving combine in a punch bowl. Unmold ice ring and float in bowl. Serve in tall glasses.
Makes 10 large drinks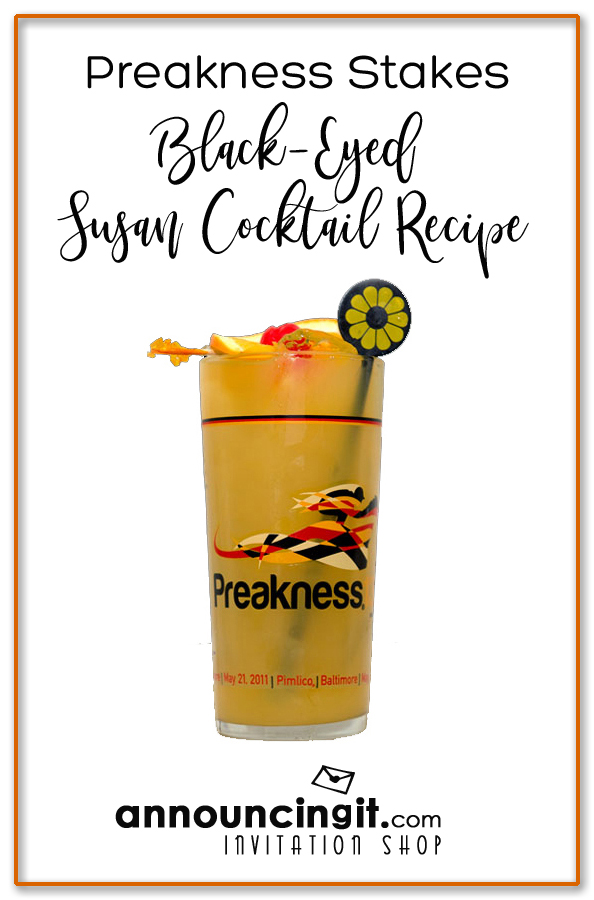 ---
You might also like: