This recipe is fabulous for a family dinner or to serve at a party. This makes a delicious dish for Super Bowl or other party where grazing and lots of finger foods are great for hours of munching.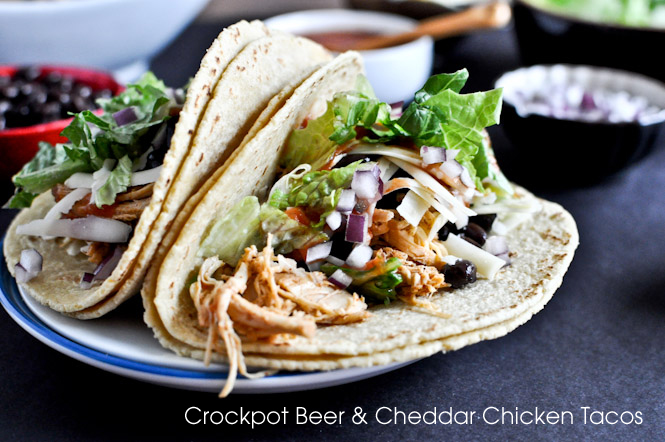 Perfect recipe for Taco Tuesday, too!

Ingredients:
4 boneless, skinless chicken breasts
3/4 cup beer
1 tablespoon chili powder
1 1/2 teaspoons cumin
1/2 teaspoon smoked paprika
1/4 teaspoon garlic powder
1/4 teaspoon onion powder
pinch of cayenne pepper
1/2 teaspoon salt
1/2 teaspoons pepper
3/4 cup freshly grated cheddar cheese + more for topping
taco shells
Toppping Ideas: greek yogurt, avocado, cilantro, salsa, chopped onion, black beans, shredded lettuce, tomatoes, refried beans, etc.
Directions:
In a bowl, mix together chili powder, cumin, garlic, onion, paprika, cayenne, salt and pepper.
Measure out 3/4 cup of your favorite beer, and whisk 1 1/2 tablespoons of the taco seasoning into the beer.
Place chicken in the crockpot and dump in beer with seasoning. Cook on low for 7-8 hours or high for 4 hours.
When you first remove the lid, it will seem as though there is a lot of liquid and the chicken is just sitting in it, but take two forks or kitchen tongs and shred, shred, shred until it all comes together.
Taste and season with additional taco seasoning if desired, then let sit in the crockpot for another 15 minutes or so.
Turn the crockpot completely off, and right before serving toss in cheddar cheese. Once combined, immediately transfer the chicken to a large bowl so the cheese does not stick to the crockpot.
Set out all your favorite toppings and make your tacos!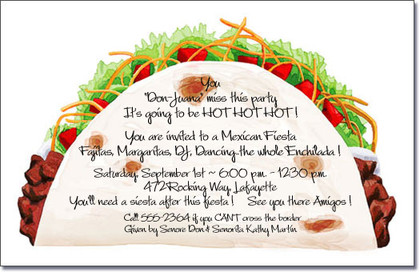 Tags: chicken, crock pot recipes, crockpot, super bowl party, tacos