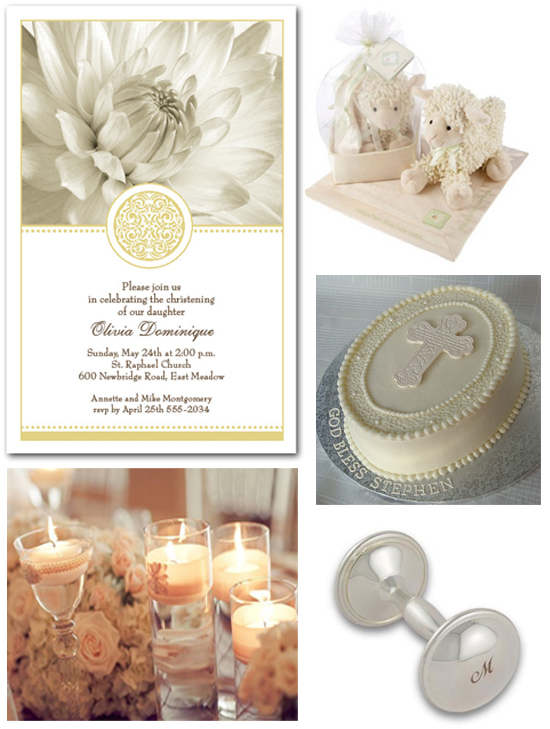 A christening is a religious rite and a celebration of faith. The significance of a baby's christening varies in many Christian traditions. Usually, a christening ceremony is when an infant is officially named and welcomed by the church and water is usually sprinkled on the child's head. The christening helps establish an extended family through the church community for the newborn.
In some religions, godparents are chosen who will contribute to the child's growing up in the Christian faith and help them with life's questions of love, faith and hope. At the end of the ceremony the priest blesses the child, parents and godparents.
Once you have set the date of your christening ceremony with your church, you can order your christening invitations, reserve a banquet hall or restaurant if you are having a reception after the ceremony, and finalize the rest of the details for your event.