With all the yummy fruits in the stores, it's hard to not over buy.  One of the best kept secrets is to soak berries and other fruits in water and white vinegar 10:1 solution to clean the the fruit. I've had my soaked strawberries last over a week.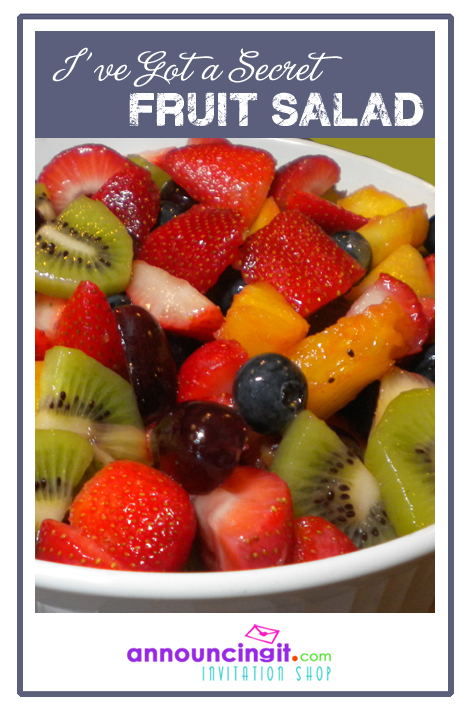 It's easy and takes just a few minutes for your fruit to stay fresh:
Put all your fruit in the strainer and the strainer into the bowl portion of the spinner.
Add water and white vinegar (10 parts water/1 part vinegar) solution to the bowl.
Soak for 15 minutes or more.
If the fruit is all floating to the top, you can put a plate or bowl on top to sink the fruit into the vinegar-water solution.
After soaking the fruit, just raise the strainer part of the salad spinner up, rinse the fruit under the faucet and you're done.
One of my favorite recipes to use all the fresh fruit is:
I've Got a Secret Ingredient Fruit Salad
So just what is the secret ingredient?
Instant Vanilla Pudding Mix!
The sugar brings out the flavor of the fruits as it sweetens the salad (don't use sugar free.)
To Make:
2 tablespoons dry instant vanilla pudding mix

PLUS: Use any or all of the following fruits:

1 pound of strawberries, quartered

2 kiwis

2 peaches

1/2 pint blueberries

1/2 pint raspberries

1/2 pineapple, cubed

1 bunch grapes (halved if large)

After cleaning and cutting all the fruit, sprinkle fruit with the vanilla pudding powder and stir.

Serve immediately or allow to sit overnight in the refrigerator. 
A fun way to serve the fruit salad is to load it up into waffle cones. Kids of all ages, will ask for more!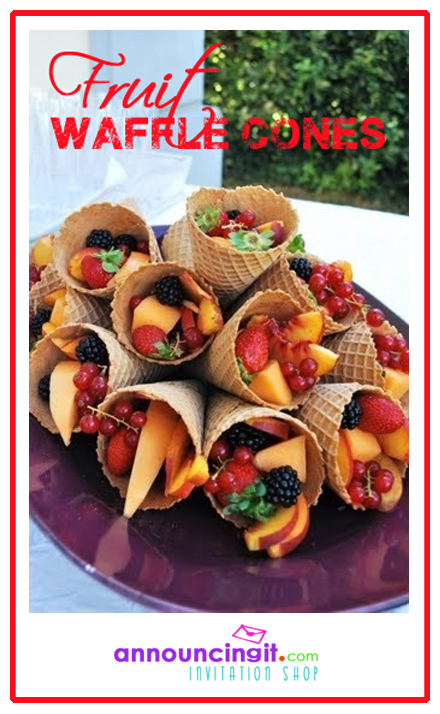 If you make this, please comment and tell us how you liked it!