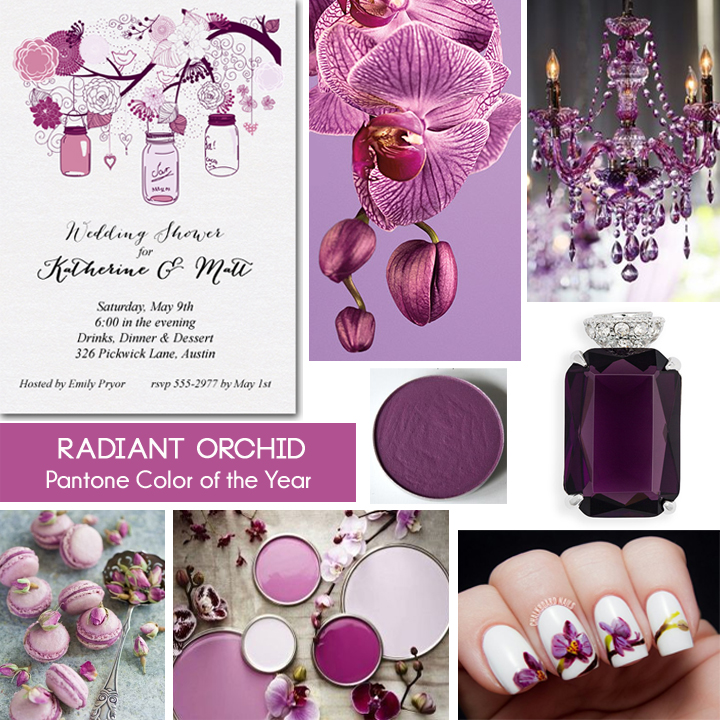 Tree of Mason Jar Invitations in shades of Radiant Orchid are perfect for bridal shower invitations, birthday party invitations, a backyard barbecue, summer party and more.
The 2014 Pantone Color of the Year, you will find Radiant Orchid popping up in everything from jewelry and handbags to makeup and paint colors.
Sources:  Purple Mason Jar Invitations, Purple Chandelier, Mac Vibrant Grape Eye Shadow, Amethyst Single Pendant Necklace Accent, Orchid Nail Art, Radiant Orchid Paint, Macaroons
Invitations also come in blue or green.