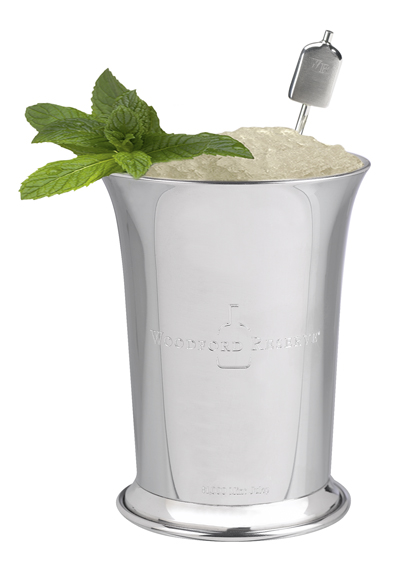 There are lots of mint julep recipes – original mint juleps, quick mint juleps and really quick mint juleps.
This Ginger Mint Julep falls into the really quick category.
In a classic mint julep cup or an old-fashioned glass, combine 1 teaspoon water and 1 teaspoon of sugar.
Stir until sugar is completely dissolved.
Add several thin slices of fresh peeled ginger and several sprigs of mint.
Muddle with a muddler or wooden spoon.
Fill glass with crushed ice.
Add 2 ounces bourbon
Stir until the glass is frosty on the outside
Garnish with a sprig of mint.
You could also add ginger to the original mint julep recipe. Enjoy!
You might also like: