What drinks will you serve your Kentucky Derby party guests?
The Mint Julep is the official drink of the Kentucky Derby but if you're not a fan of bourbon, why not try "Infield Punch" instead.
It's red color will match a "Run for the Roses" party theme and it is easy to serve a crowd from a punch bowl or a pitcher.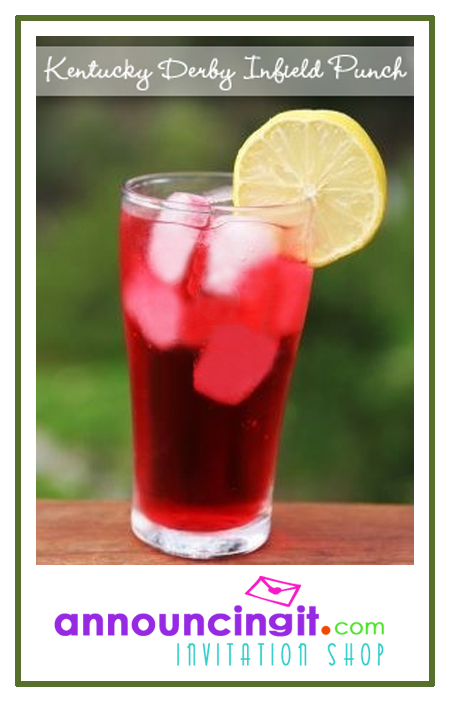 Kentucky Derby Infield Punch
2.5 Gallons Red Fruit Punch
1 750 ml bottle of your choice of vodka, gin, rum, or pure grain alcohol
1 lemon, sliced for garnish
Combine fruit punch and your choice of liquor in a pitcher and chill.
To keep the punch from getting watered down, add ice to individual glasses instead of the punch
Garnish with lemon slices.
(Serves 10)
---
You might also like: