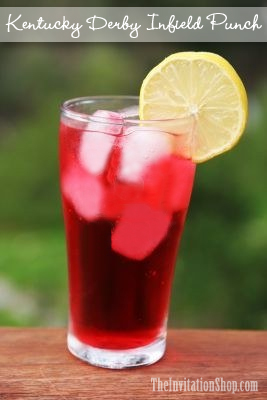 What drinks will you serve your Kentucky Derby party guests?
The Mint Julep is the official drink of the Kentucky Derby but if you're not a fan of bourbon, why not try "Infield Punch" instead.
It's red color will match a "Run for the Roses" party theme and it is easy to serve a crowd from a punch bowl or a pitcher.
Kentucky Derby Infield Punch
2.5 Gallons Red Fruit Punch
1 750 ml bottle of your choice of vodka, gin, rum, or pure grain alcohol
1 lemon, sliced
Combine fruit punch and your choice of liquor in a pitcher and chill. To keep the punch from getting watered down, add ice to individual glasses instead of the punch and garnish with lemon slices. (serves 10)
Check out our fabulous selection of unique Kentucky Derby Invitations: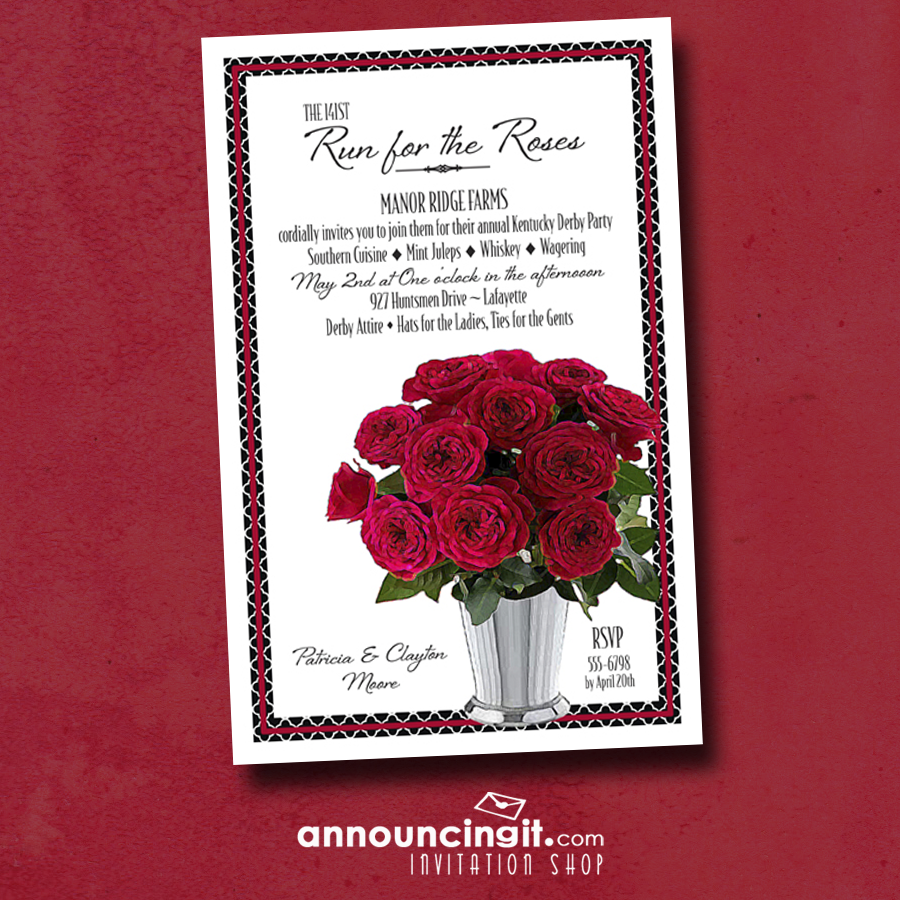 You might also like: