And they're off! Held the first Saturday in May each year, the run for the roses at the Kentucky Derby has been referred to as the most exciting two minutes in sports. Even if you are not attending the Derby in person at Churchill Downs, there is no reason you cannot celebrate the day by throwing your own derby party.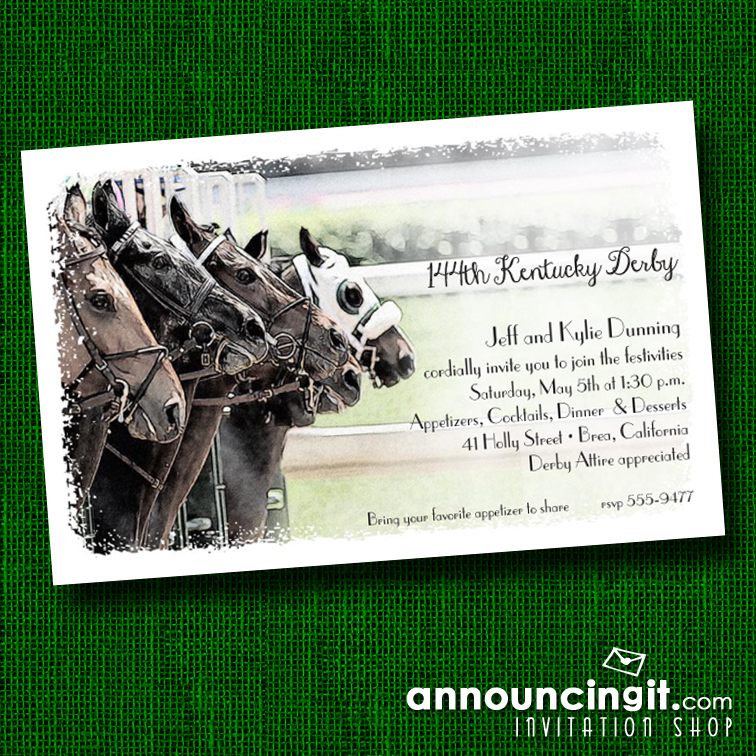 Once you decide if you will have an elegant, sophisticated affair or a wild and crazy in-field type bash, it's time to order Kentucky Derby party invitations.  Announcingit.com has lots of unique, original Kentucky Derby party invitations to fit any style Derby party.  It may seem like the wording of your party invitations is easy until it is actually time to get it done. You'll find plenty of wording examples to help you with this part of the process.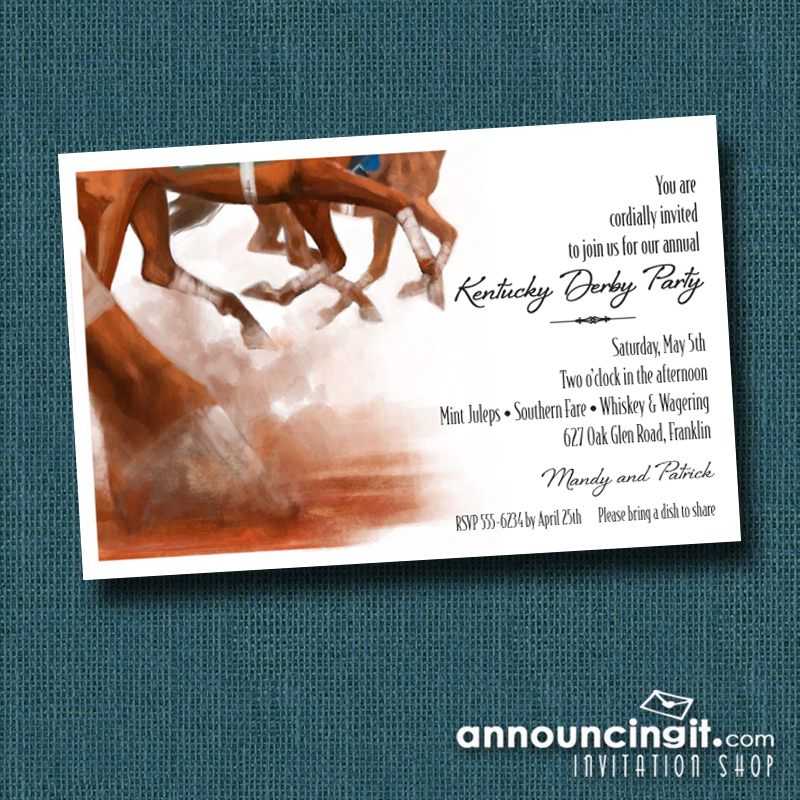 You will also need to include the party date, time, location and a phone number or email  address for guests to RSVP so you can keep track of who is planning on attending. Requiring guests to RSVP will also help you stick to your budget for the party and can stop you from over or under buying food, drinks and other party essentials.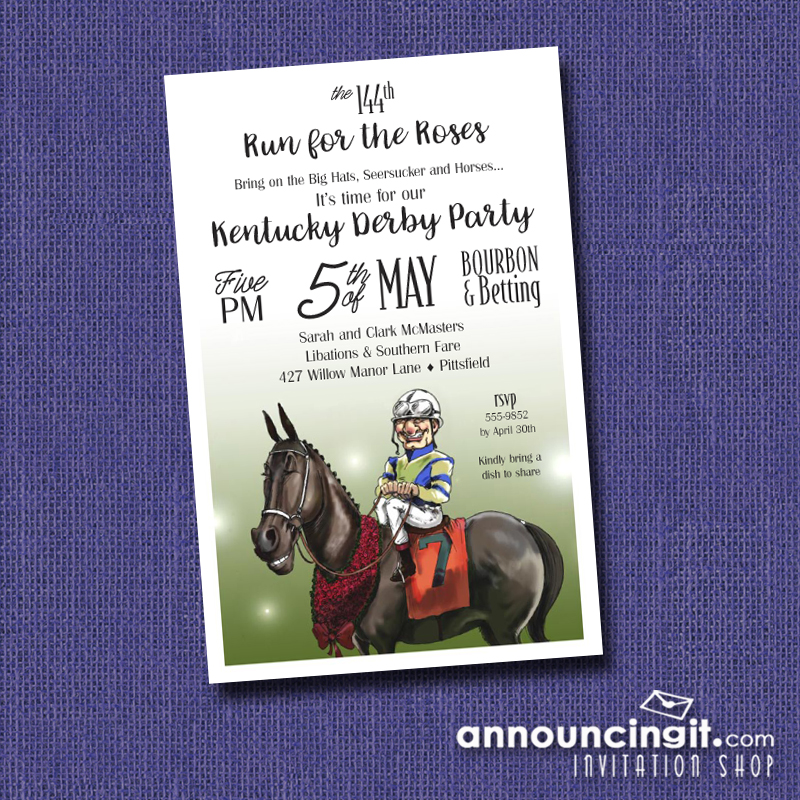 Of course, no derby party would be complete without Mint Juleps. Almost 120,000 mint juleps are served at Churchill Downs on race day.  If you're making mint juleps for your party, the one thing you will need is a lot of crushed or shaved ice!
Mail your invitations 2-4 weeks before the date of the party and then enjoy planning a festive affair your guests will enjoy.
You might also like: