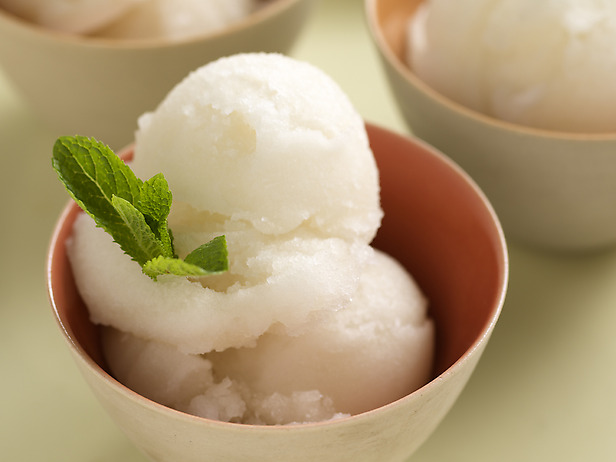 Mint Julep Sorbet is a fun addition to your Kentucky Derby party menu.
Ingredients:
1 cup sugar
2 cups water
1/2 cup packed fresh mint leaves
1/4 cup bourbon
1/4 cup club soda
Mint sprigs for garnish
Directions:
Combine sugar, water, and mint leaves in a small saucepan and bring to a boil, stirring to dissolve the sugar. Remove from the heat and cool to room temperature.
Add the bourbon and club soda to the cooled syrup, stirring until combined.
Freeze mixture according to manufacturer's directions in an ice cream freezer. Place sorbet in a freezer-safe container and allow mixture to freeze for 4 hours before serving. Garnish with fresh mint sprigs.
Source: Cooking Channel TV
You might also like: