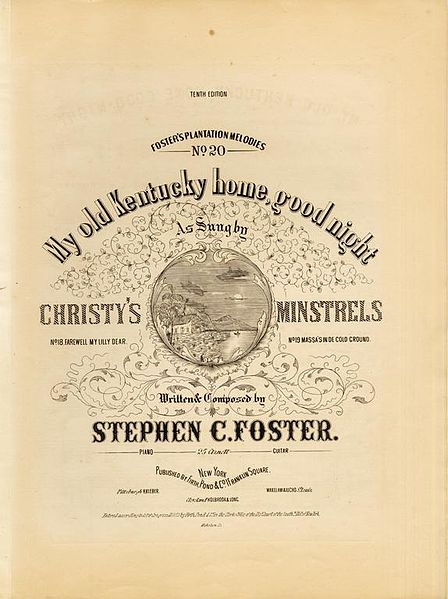 The horses have stepped onto the track for the Kentucky Derby post parade and the band strikes up "My Old Kentucky Home."
Unless you are from Kentucky, you might not know the words, so print off the lyrics below so your party guests can sing along.
————————–
My Old Kentucky Home
By Stephen Foster
The sun shines bright in the old Kentucky home,
Tis summer, the people are gay;
The corn-top's ripe and the meadow's in the bloom
While the birds make music all the day.
The young folks roll on the little cabin floor
All merry, all happy and bright;
By'n by hard times comes a knocking at the door
Then my old Kentucky home, Good-night!
Weep no more my lady. Oh! Weep no more today!
We will sing one song for my old Kentucky home
For the old Kentucky home, far away.
---
You might also like: