A "White Party" is a popular way to celebrate summer whether you title your party "Beginning of Summer" or "End of Summer," having invited guests dress in all white is an invitation that gets them excited and takes some planning on their part to come up with an awesome outfit. Our Beige Patio Umbrella Invitations or Summer White Party Invitations are a perfect way to invite your guests to your celebration.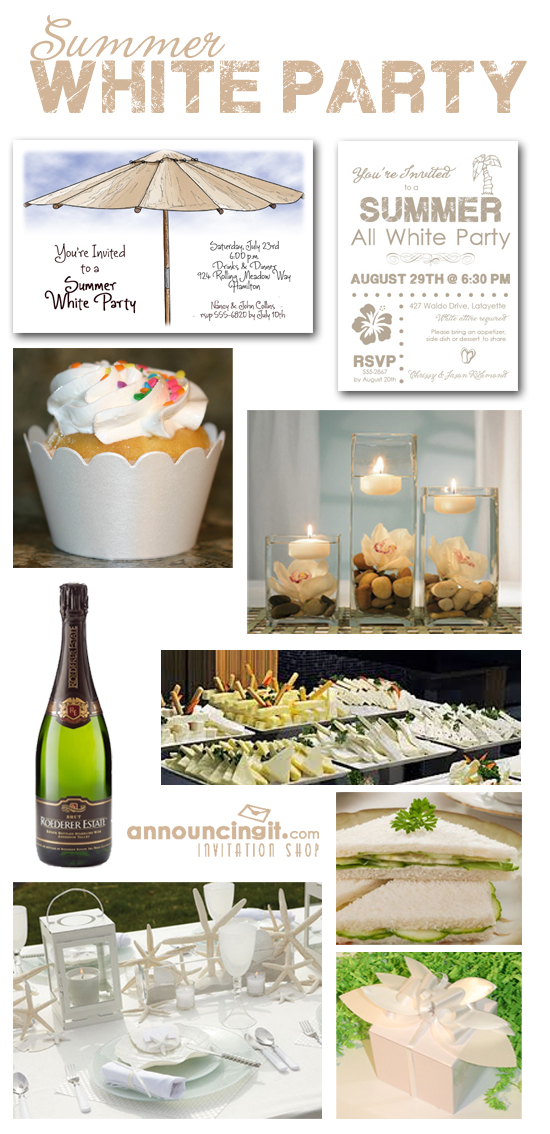 Along with the all white attire required, your party decor and food served should also follow the all white theme.  Dressing your tables is fairly easy as you can find white table cloths, plates, utensils, flowers, and candles almost anywhere.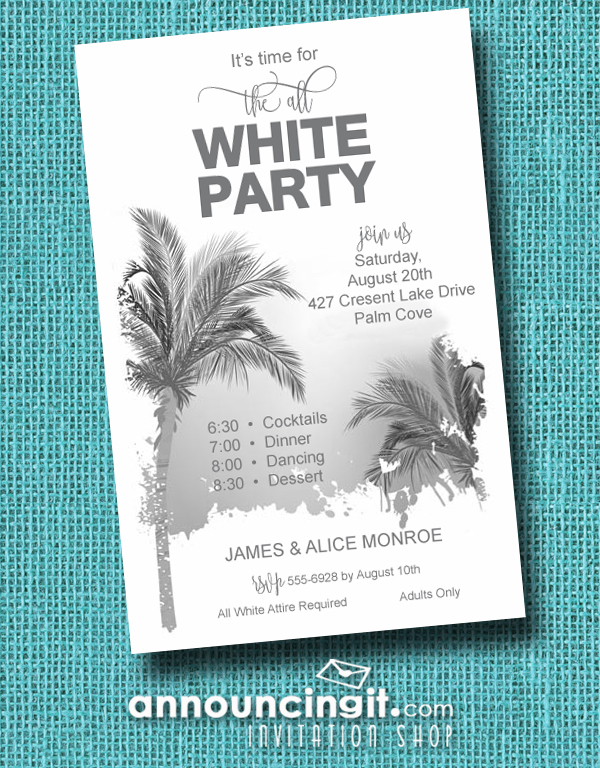 For you Tables, dress them up and add some flair with candles in hurricane lamps filled with sand and scatter white starfish or sea shells around the table top with white votives.
Another beautiful idea is to find wrapping paper with a white on white embossed or shimmer pattern and use it a table runner for all your tables or only your serving table.
Add white paper lanterns or white balloons among white twinkle lights in your trees or strung from your house to a tree or post to provide light as well as a beautiful design element.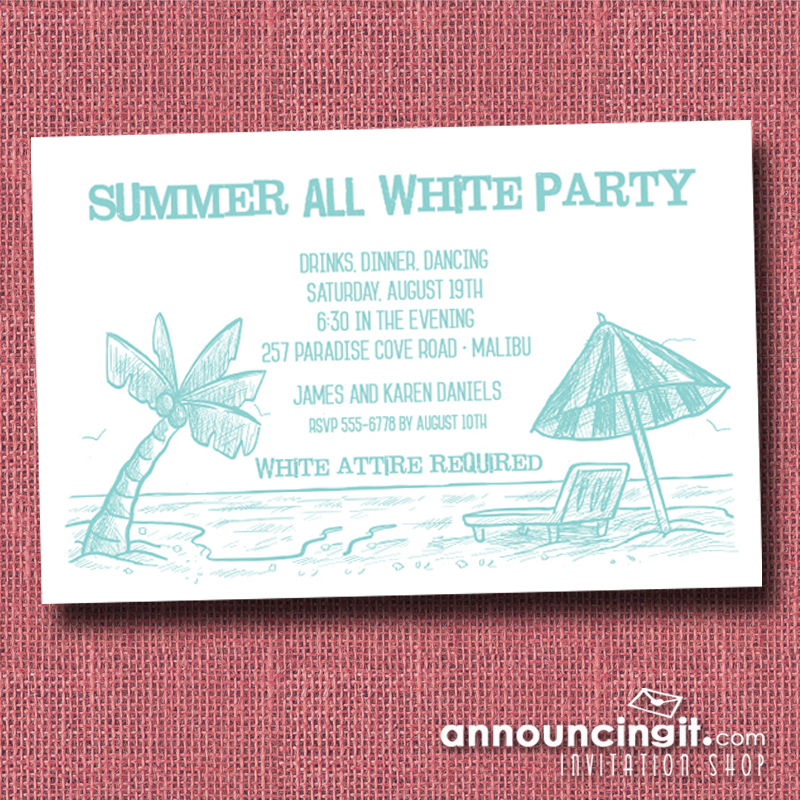 If you decide to stick with the white theme for the food you will be serving, we have a list of ideas in our article Labor Day White Party.  Cupcakes are wildly popular for single serving desserts and can be dressed up with our Shimmery White Cupcake Wrappers.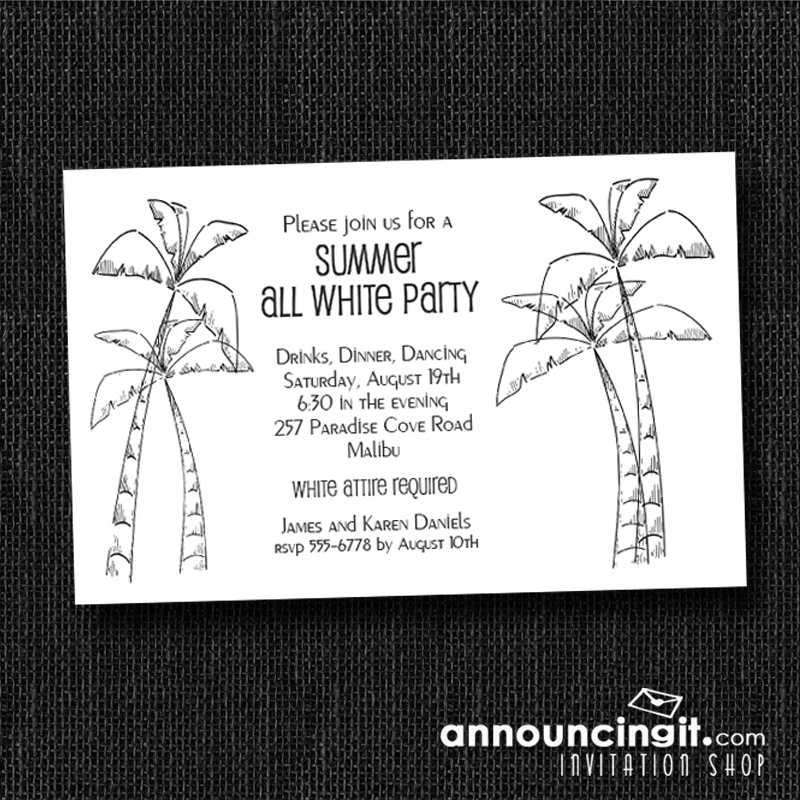 White wine, white sangria, champagne, or our favorite for the taste as well as the price, Roederer Estate Brut Sparkling Wine $23 or under, would be good choices to serve for cocktails.  For appetizers, set out white platters of white cheeses, cucumber sandwiches and hummus and chips.
For favors, some white chocolates shaped as sea shells wrapped in a white favor box with a bow is a nice way to show your guests you appreciate them attending your event.

---
You might also like: