As soon as senior year starts, it seems it's time to start planning for the graduation celebration. For the best turnout, it might be wise to mail Save the Date Cards to ensure the most important people in your child's life are able to attend the graduation ceremony and/or your graduation party.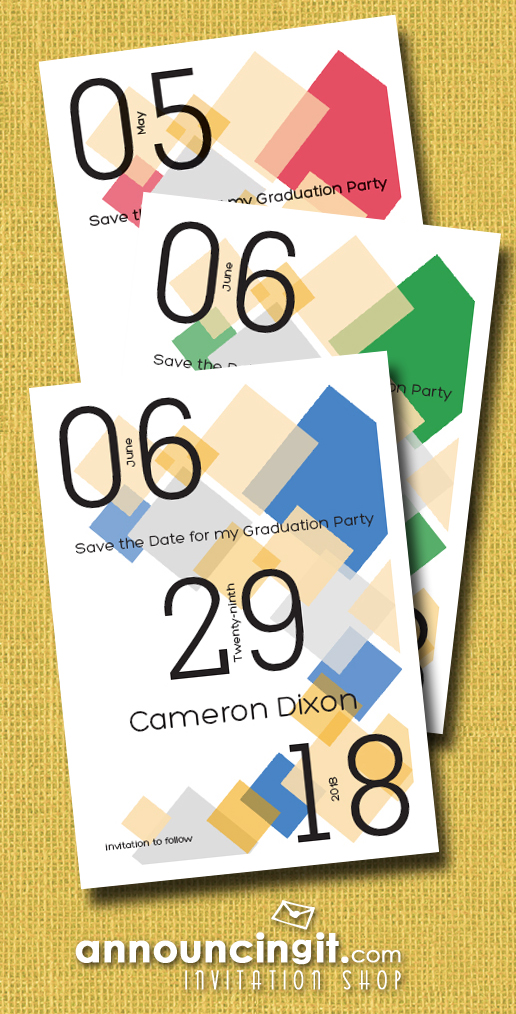 The Graduation Diamond Blocks Save the Date Cards in Blue, Green or Red are a fun and modern way to let guests know the date to mark on their calendars. When choosing the date, you might want to call grandparents, aunts & uncles and your child's best friends to make sure there isn't a conflict on their schedule before you move ahead with a specific date.
Once you've got the go ahead from them, order your Save the Date cards and begin planning!

---
You might also like:
---