Dropping your graduation party invitations in the mail might be one of the best moments of your life.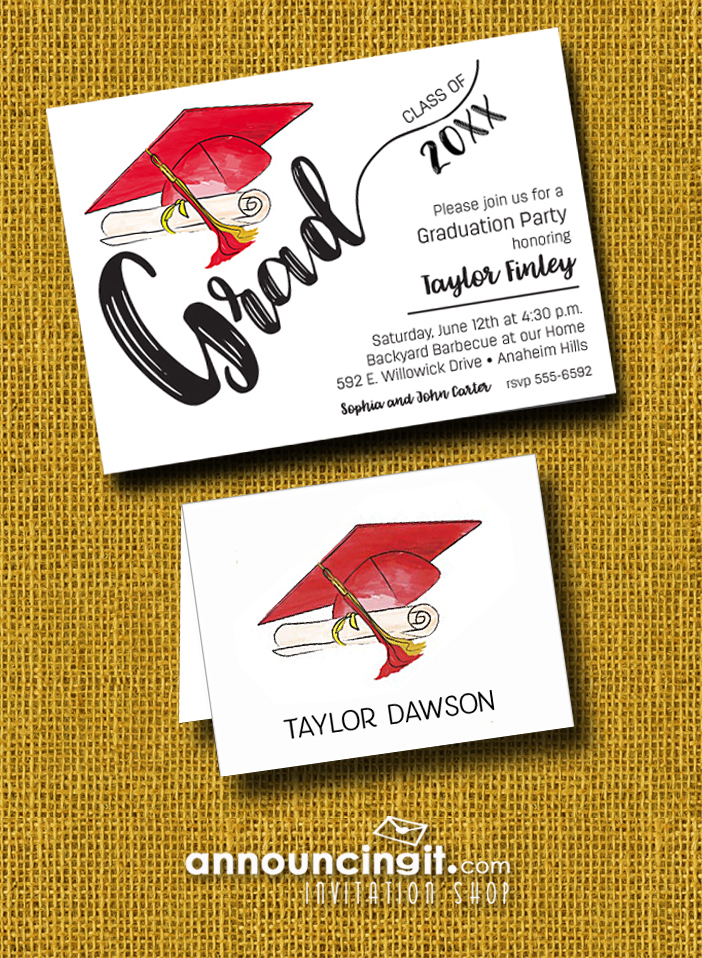 If you are mailing invitations to the actual graduation ceremony, they should be mailed 2-4 weeks before the event. If you are mailing graduation announcement only, be sure to send them up to two weeks after the ceremony to friends and family who are too far away to join you but would want to share in the news of your accomplishment.
As most schools limit the number of guests you can invite to the actual commencement, having a party after the actual graduation date allows the graduate to celebrate this special moment with family and friends.
If you are planning to have a party or reception to celebrate, you can mail invitations to that event that can also serve as graduation announcements or include them as a separate invitation in the envelope with your graduation announcements.
As you'll be sharing the graduation season with your child's friends and other graduations, sending a Save the Date card might be a smart thing to do.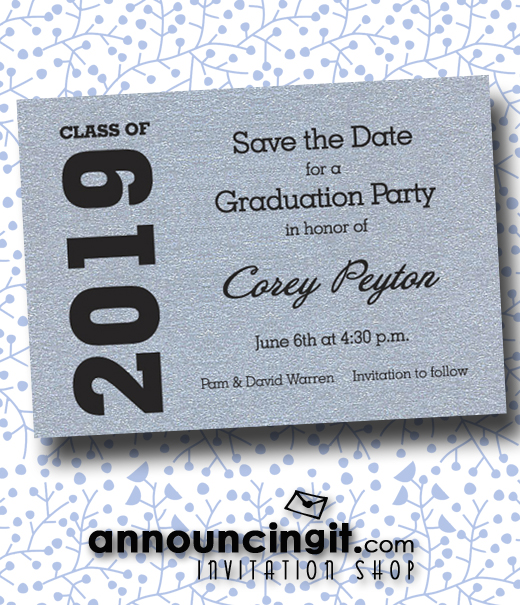 A graduation party can be a luncheon, a barbecue, casual or formal, or anything in between. You'll find graduation party invitations on shimmery papers, invitations accented with ribbons or inserted in jacket wraps, or fun, humorous invitations guests will enjoy.
The wording of your invitations or announcements can seem so simple until you actually need to get it done. Announcingit.com has lots of wording samples that include quotes from famous people, sayings, poems or humorous rhymes that you can use to create your own, personalized graduation invitations.
You will also need to include the party date, the time, the location and an rsvp phone number or email address so you can keep track of who is coming. Having guests rsvp to your invitations will also help you keep to your budget for the event and prevent you from over or under buying food, drinks and party ware.
You should also include your name, your degree, your university and any other designations you have earned during your college years. Don't be shy about listing your accomplishments. This is a good way to start networking and can be a way to open the door to future job opportunities when people know your degree and that you are looking for work.
How many graduation invitations you need to order depends on who you decide to invite. You should send them to your parents, if only as a keepsake for them, to grandparents, aunts, uncles, cousins and any other extended family plus friends, teachers, mentors or members of your church. Be sure to order extra invitations for last minute people you may have forgotten and to have a few to save for yourself.
Celebrating with and sending graduation announcements or graduation party invitations to those who are important to you or who really made a difference in your life can be a great way to thank them for all their love and support and a fabulous way to celebrate all your hard work and the promises of the future.