Googly eyes can be fun or frightening and a great theme for kids or adult Halloween parties. Get guests excited about your party by mailing them Green Eyes Halloween Party Invitations.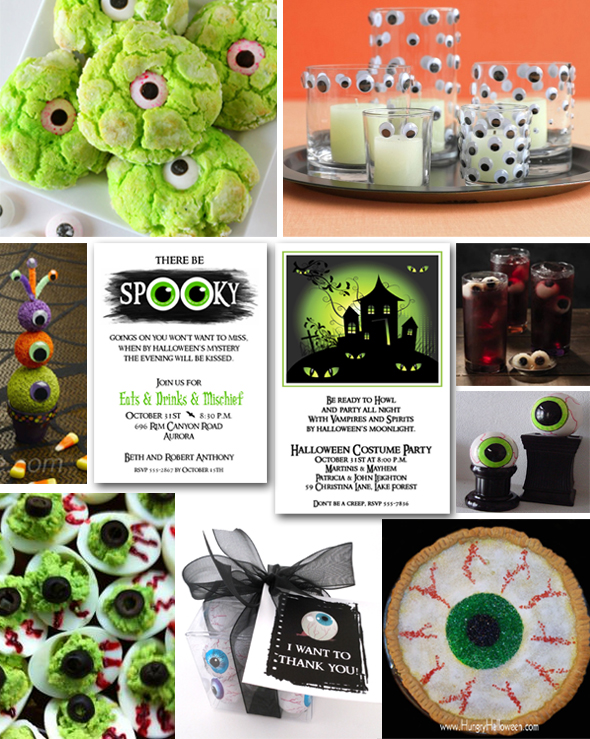 Googly eyes make everything more fun from food to decorations. Buy a bag of googly eyes and stick them on everything from candle holders to frames, statues and wreaths. To get guests doing double takes, try adding a single eye instead of two.
For snacks, try adding some Candy Eyeballs. Sprinkle them in popcorn or snack mix or decorate cupcakes with them.
Please let us know if you're having a googly eye Halloween party.
---
Featured Announcingit Invitations: Green Eyes Spooky Halloween Invitations |   Green Haze Haunted House Halloween Invitations
Shop all Halloween Invitations
Googly Eye Cookies . Googly Eyes Candle Holders . Eyeball Topiary . Blueberry Rickety Eye Ball Punch . Creepy Halloween Eyeball Pedestals . Deviled Egg Eyes . Creme Brulee Pie