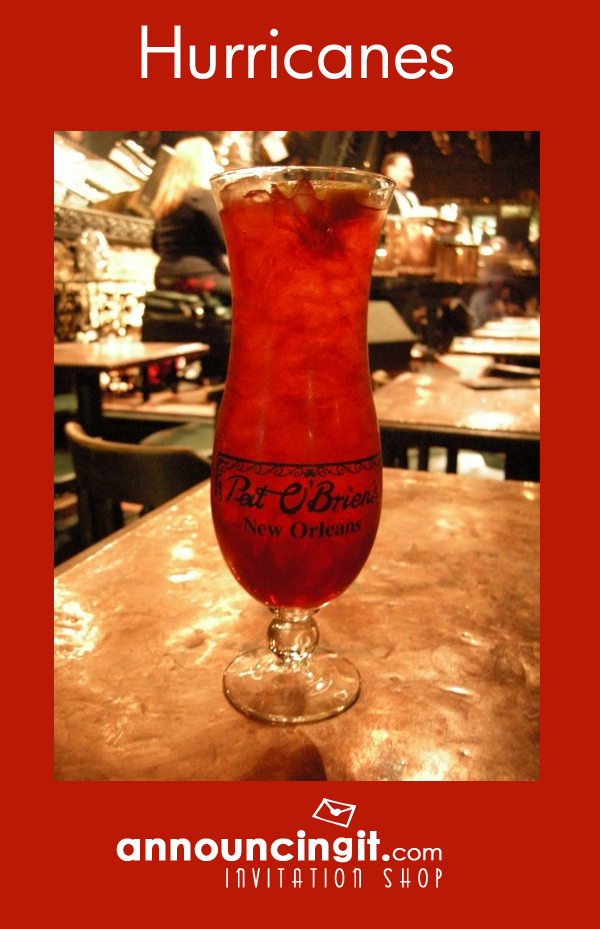 Pat O'Brien's in New Orleans famous French Quarter, created the Hurricane Cocktail, a rum based drink that packs a pretty good punch. It goes down real easy (I have personal experience with these at Pat O'Brien's, but that's another story.) Great drink for your Mardi Gras Party!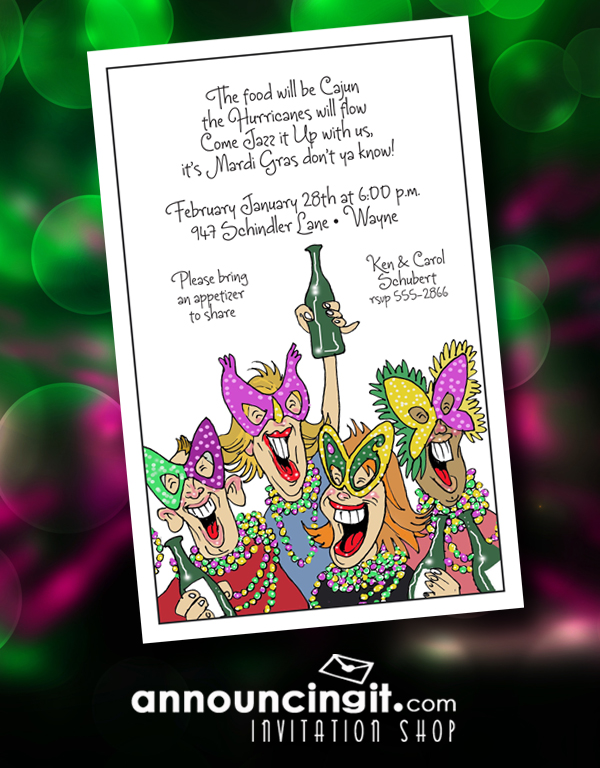 Hurricane Cocktail Recipe
Ingredients
1.5 oz amaretto liqueur
1 oz light rum
1 oz dark rum
6 oz orange juice
6 oz pineapple juice
1 tsp lemon juice
1 dash grenadine syrup
orange or pineapple slices for garnish
1 maraschino cherry
Directions
Fill a tall (approx 16 oz) glass with ice.

Pour in the amaretto and light and dark rums.

Next, add the orange juice, pineapple juice, and lemon juice. Stir, then top with a dash of grenadine and garnish with an orange slice or pineapple wedge and a cherry.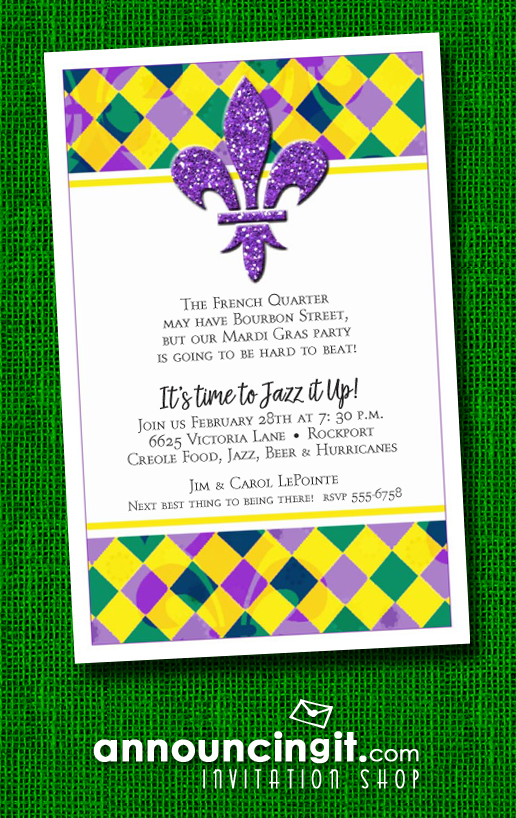 If you're thinking of serving champagne for your party, you might want to try French 75 cocktails – a combination of Champagne, Gin, simple syrup and lemon juice.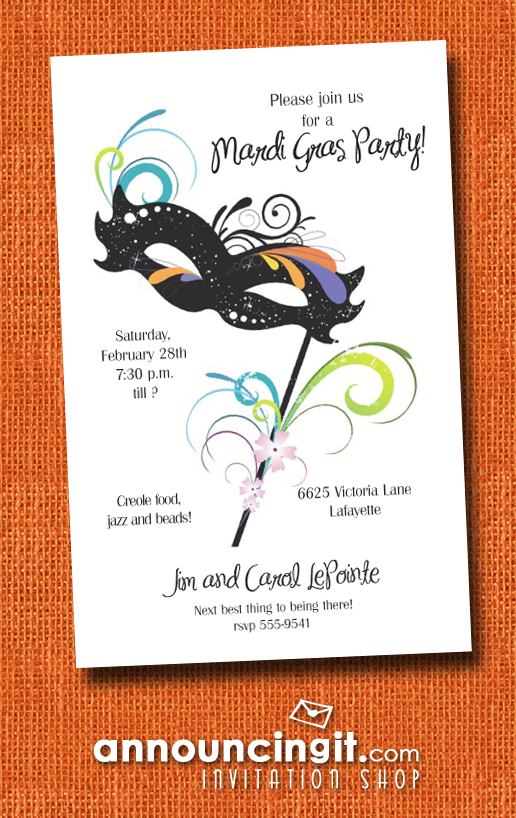 Shop Mardi Gras Party Invitations