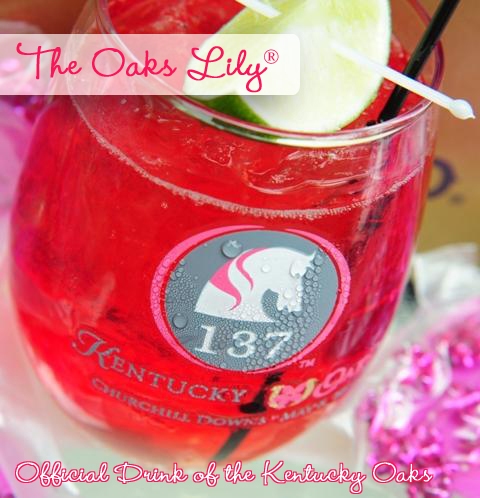 The Oaks Lily® is the official drink of the Kentucky Oaks, run at Churchill Downs the day before the famous Kentucky Derby.
There is one thing you need to know about the Kentucky Oaks, PINK is its signature color.
The winner of the Kentucky Oaks, America's premier race for 3-year-old fillies, is draped with a garland of hot pink and white stargazer lilies, so what better color than a pink cocktail to celebrate this day of fillies and lilies.
To make the Oaks Lily®:
1 oz. Grey Goose® Vodka
1 oz. Sweet and Sour Mix
3 oz. Cranberry Juice
Splash of Triple Sec
Serve with crushed ice and garnish with a cherry and orange wedge.
Don't forget to invite guests to enjoy the Kentucky Oaks with fabulous invitations.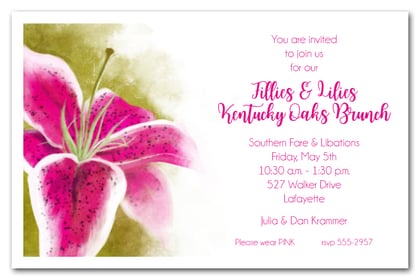 Photo Churchill Downs