When you think of the Derby, big hats and mint juleps come to mind. Both are are a longstanding tradition at the Kentucky Derby.
You can find spectacular hats custom designed and costing hundreds of dollars as well as hats glue gunned and bedazzled and created at home.
On your Kentucky Derby Invitations, it's fun to require both men and women to come in their finest Derby attire.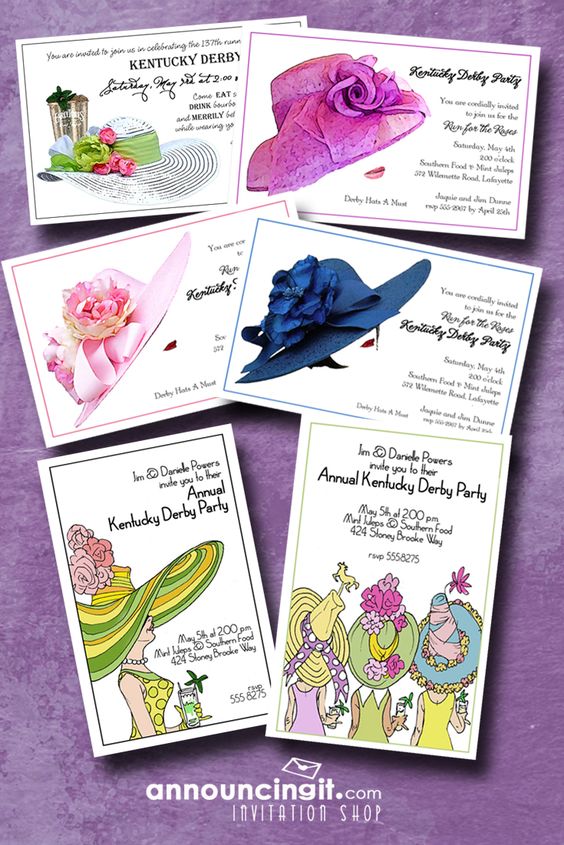 You can award prizes for the most stylish, the most creative and the most bizarre.
Who knows, wearing a fabulous derby hat to the party may increase your odds at picking a winner come post time.
You might also like: