Pimlico Race Course in Baltimore, Maryland is the site of the Preakness Stakes, the second race in the Triple Crown of Thoroughbred Racing, also called the Triple Crown, and is held the third Saturday each May.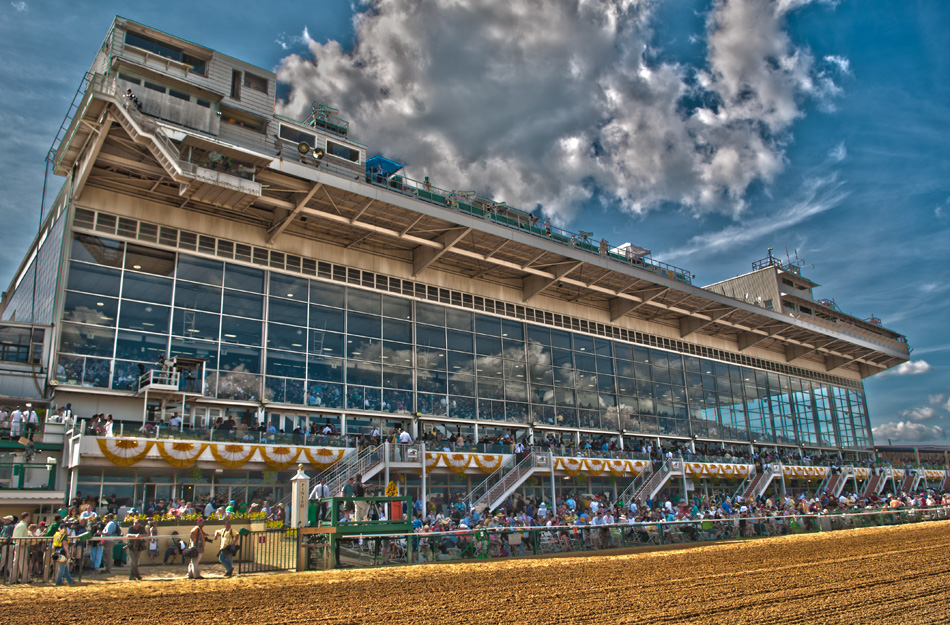 The race is termed "The Run for the Black-Eyed Susans" after the state flower, however as Black-Eyed Susans do not bloom until June, none have actually ever been used in the blanket of flowers draped over the winner. Instead, Viking daisies, with the centers daubed with black lacquer, are used to create the flowers used to resemble Black-Eyed Susans.
Another tradition of the Preakness Stakes is as soon as the winner has been declared, a painter climbs to the top of the Old Clubhouse replica copula and paints the weather vane in the colors of the winning jockey and horse.
The cocktails of the Preakness are the Black-Eyed Susan and the Preakness Cocktail.
You might also like: