Congratulations to I'll Have Another, the 2012 Kentucky Derby winner who won the Preakness Stakes on May 19, 2012.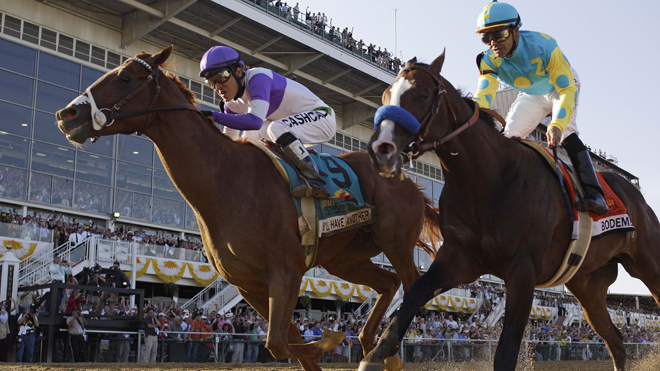 Can I'll Have Another make racing history and capture the Triple Crown at Belmont Stakes on June 9th? If so, he will be the first to win since Affirmed won the title 34 years ago in 1978.
There have been 12 horses who have won the first two Triple Crown races since 1978 but have failed to win the Belmont, the final race of the Triple Crown.
2008:  Big Brown
2004:  Smarty Jones
2003:  Funny Cide
2002:  War Emblem
1999:  Charismatic
1998:  Real Quiet
1997:  Sunday Silence
1987:  Alydar Foal Alysheba
1981:  Pleasant Colony
1979:  Spectacular Bid
You might also like: