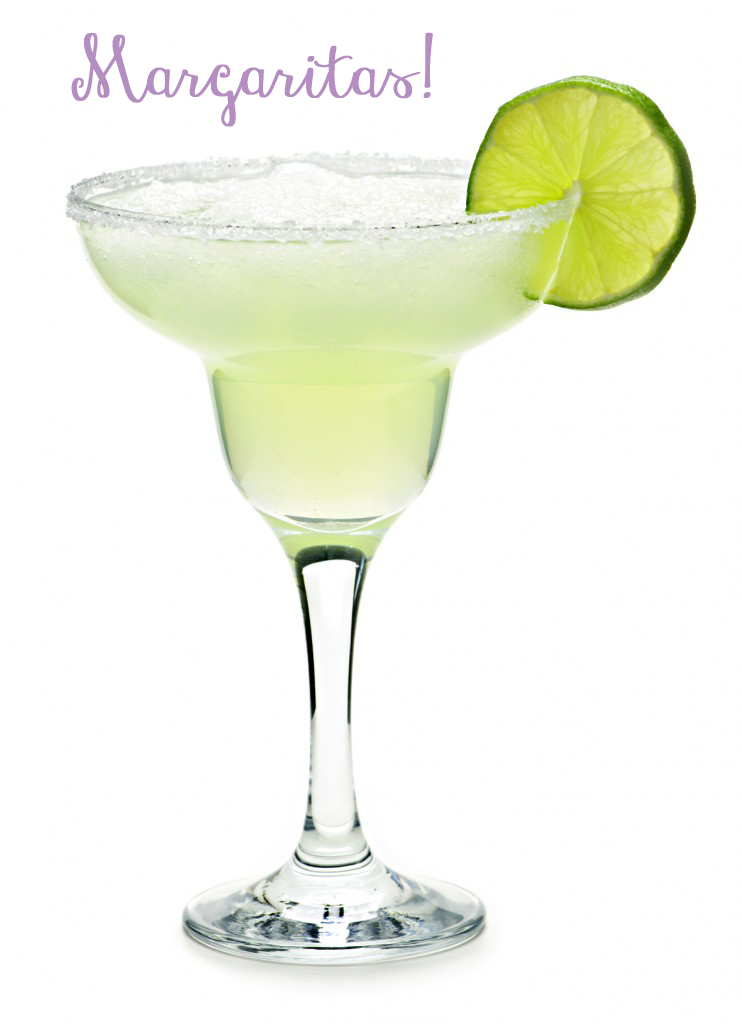 Did you know the average margarita packs a whopping 750 calories or more!?! If you're trying to save calories or need to watch your sugar intake, these low-cal margaritas are worth a try.
1 tub Crystal Light lemon-lime or lemonade flavored drink mix
2 cups water
Juice of one lime
8 oz. tequila
6 oz. Grand Marnier
4 oz. Presidente Mexican Brandy (optional)
In a 2-quart pitcher, mix water with the Crystal Light.
Add all spirits.
Fill with enough crushed ice to make 1 quarts; stir and serve in salt-rimmed glasses. Garnish with a wedge of lime.
Shop all Margarita Invitations
Shop all Mexican Fiesta Invitations
Shop all Cinco de Mayo Invitations