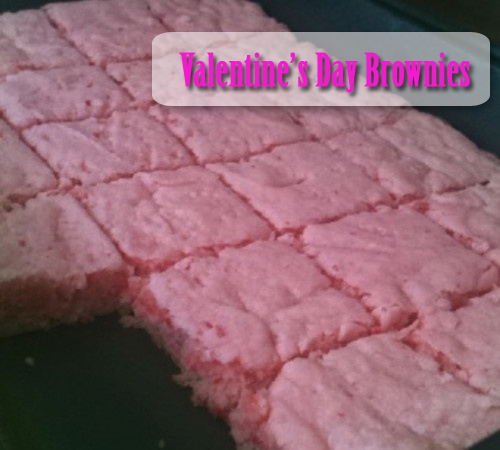 I LOVE brownies and pink brownies for Valentine's Day are an unexpected twist friends and kids will love.
1 box strawberry cake mix
2 eggs
1/3 cup oil
Mix ingredients together and spread in a greased 9″ x 13″ pan.  The dough will be thick and will spread thin in the pan. Bake at 350 for 14 minutes and test for doneness by a toothpick inserted in the center coming out clean. For pink brownie glaze, mix 1 cup powdered sugar with 2 tablespoons milk or water. Pour over warm brownies.  Enjoy!
Please come back and leave us a comment if you made these…we'd love to hear from you!
(Sent to us by a fan from her Pinterest post)