GIF? What is a GIF? The word GIF, and the computer science behind it, has been around since the 1980s, but unless you were some type of media job, the chances of you ever hearing it are probably pretty slim. GIF, whose name is an acronym coined in 1987 stands for "graphic interchange format."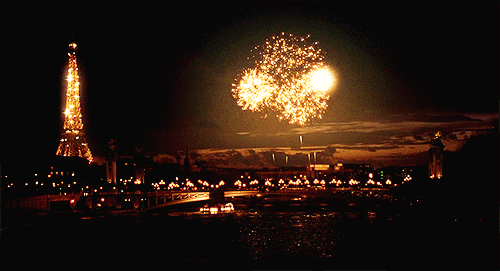 The GIF has gained popularity in the past few years and it is something between an emoticon and a video clip, and a GIF looks like a short, slightly grainy video file that plays over and over again.
"GIF celebrated a lexical milestone in 2012, gaining traction as a verb, not just a noun," said said Katherine Martin, Head of the US Dictionaries Program at Oxford University Press USA. The verb form "GIFing" is used to create short clips like the one above of fireworks over Paris.
Tumblr has a huge amount of GIFs posted and shared between sites and GIFing is truly an art form on the Tumblr platform where seeing "moving" images is the norm. So when you see or are sent an image with the extension ".gif", don't be surprised to see it playing on your screen like a small video clip.
Photo Source: Tumblr