The official drink of the Kentucky Derby is the Mint Julep. If you're thinking about serving original Mint Juleps at your Kentucky Derby Party, you will need to start them way in advance and whichever recipe you choose, you will need lots and lots and lots of crushed or shaved ice!
The original mint julep takes 4-6 hours for the bourbon-sugar mixture to sit or you can make the quick  or really quick versions that don't require any wait time for the flavors to blend.
---
Original Mint Julep Recipe
Ingredients:
1/2 cup sugar
1 cup water (prefer distilled or bottled)
8 fresh mint sprigs finely chopped (Use only the leaves, no stems)
1 quart bourbon (Early Times, Jim Beam but Wild Turkey will suffice)
Fresh mint sprigs for garnish
Preparation:
Combine sugar, water, chopped mint leaves and bourbon in a glass container and stir until the sugar dissolves*. Cover and let stand 4 -6 hours.
To serve:
Strain the bourbon-sugar mixture into a large pitcher and discard the chopped mint. Fill your choice of glass with cracked ice; add bourbon-sugar mixture, and garnish with mint sprigs. *You might want to make extra of the bourbon-sugar mixture so you don't run out.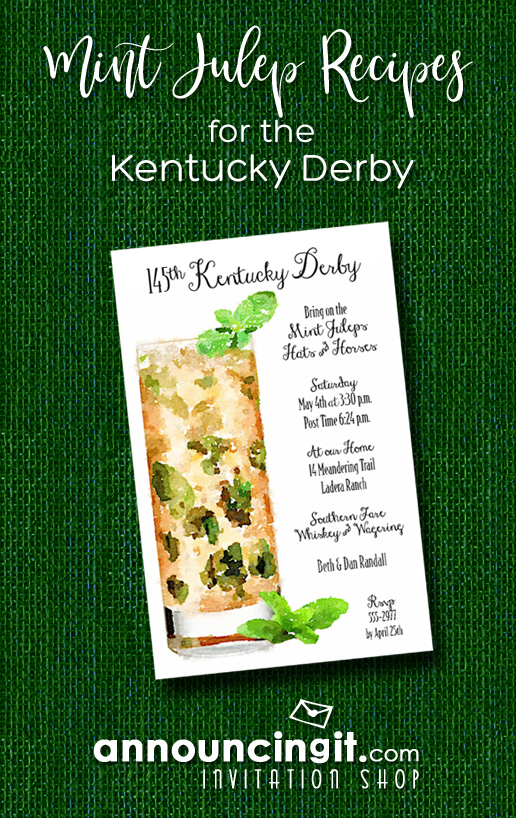 ---
Quick Kentucky Derby Mint Juleps Recipe
Makes one mint julep
Ingredients:
1 tsp sugar
1/4 oz water
bourbon
mint sprigs
crushed ice
Directions:
In a bowl, place several fresh mint sprigs (without stems), 1 tsp. of sugar and 1/4 ounce of water.
Crush the leaves with a spoon or a muddler and stir until sugar dissolves.
Fill a chilled tumbler with crushed ice, fill with choice of Bourbon and top with strained sugar-mint mixture. Or place a bit of the sugar-mint mixture into the chilled glass.
Add a layer of crushed ice. Continue at least one more time, topping with ice, then top off with bourbon.
Garnish with fresh mint sprigs.
Serve and enjoy!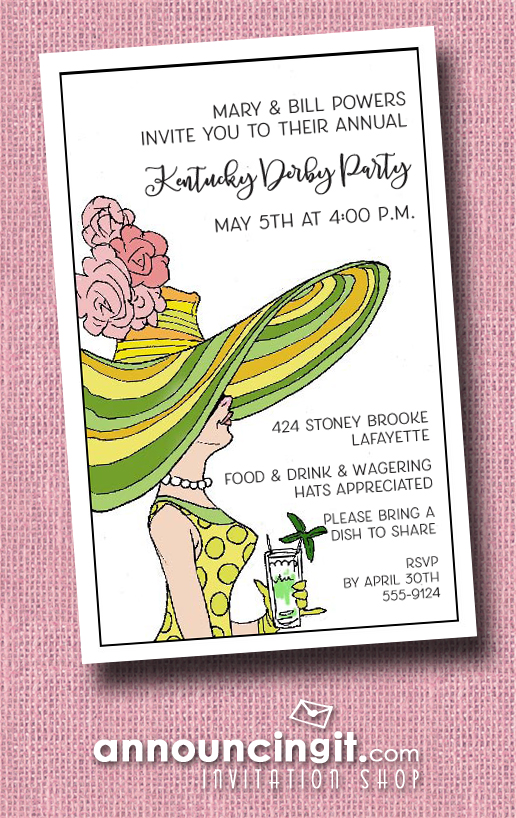 ---
Really, Really Quick Mint Julep Recipe for a Crowd
Ingredients:
2 cups sugar
2 teaspoons pure mint extract (not peppermint)
2 drops green food coloring
Water
Bourbon Whiskey
Directions:
Combine first three ingredients in a container a little larger than one gallon. Add water to make a gallon. Stir until the sugar is dissolved.
For each drink, fill the cup to the brim with cracked or shaved ice. Pour 2 ounces of bourbon over the ice. Pour 2 ounces of the mix over ice. Garnish with a sprig of mint.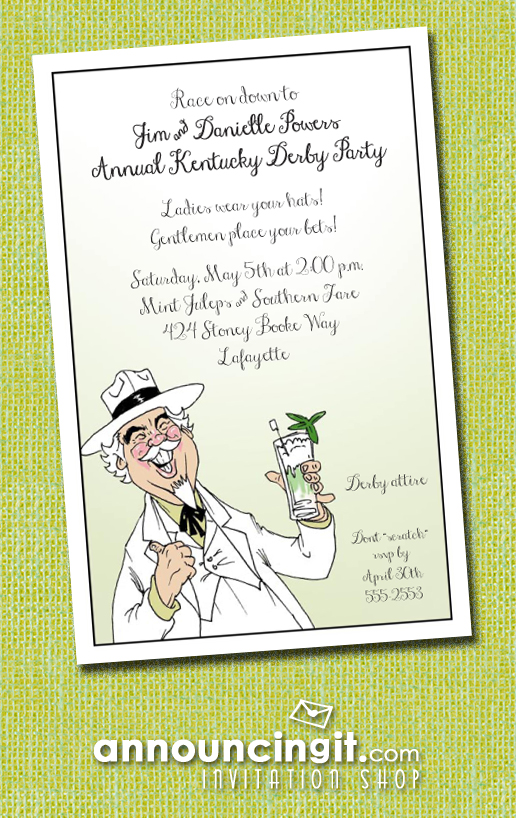 ---
You might also like: