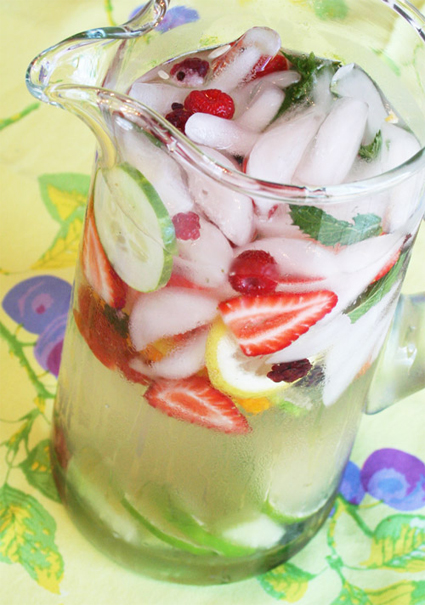 I know it's fall, but this flavored water is a healthy way to treat yourself to a taste of summer anytime of year.
One each: apple, lemon, orange, pear
4 large strawberries
Handful of raspberries
Handful of mint leaves
1 half-gallon of water
Cut fruit to your preference of large or thin slices or wedges of each fruit; place them in a large glass pitcher and add cold water. Refrigerate 2 hours and serve over ice in tall glasses. Enjoy!
Source: Pinterest