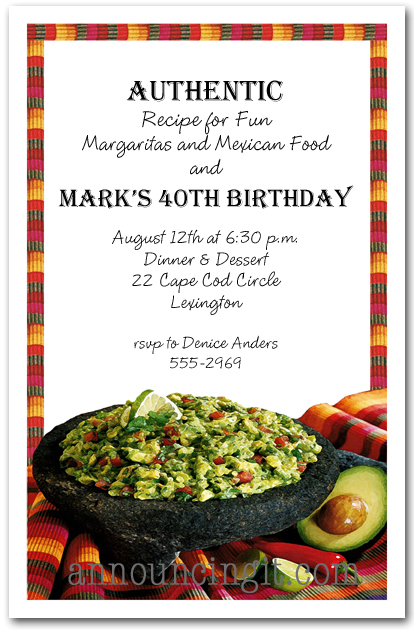 Cinco de Mayo celebrations erupt at restaurants, bars and in homes throughout the country on the 5th of May each year. Why not join the celebration this year by having your own get together?
All that's required are fabulous Cinco de Mayo Invitations, lots of spicy food, beer, Margaritas or Sangria, music, colorful decor and some enjoyable friends!
So, if you have friends, like to decorate with bright colors, can cook some spicy food and turn on a blender, you can have a Cinco de Mayo party! Dress in your finest fiesta attire and then get set to say Ole!

Shop  Cinco de Mayo Invitations
Shop all Party Invitations