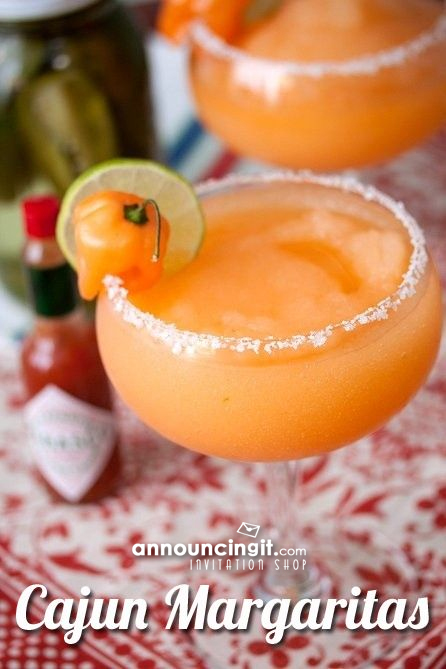 If you're looking for a fabulous margarita to serve for a Cinco de Mayo party, low country boil or your backyard barbecue, try these delicious Cajun Margaritas.
Make your own chile infused tequila for this drink, add orange liqueur, hot sauce and jalapeno peppers to give this frosty cocktail a real kick.
---
Ingredients:
4 oz chile-infused tequila (optional) OR use your favorite tequila
3 oz orange liqueur
3 oz margarita mix
1 tsp hot sauce
2 cups ice
Garnish: lime slices, chile peppers, salt
Directions for Margarita:
Combine the tequila (chile-infused or your favorite brand), orange liqueur, margarita mix, hot sauce, and ice in a blender.
Cover, and puree for 1 minute, until ice is slushy and there are no chunks of ice. Pour into rimmed margarita glasses and garnish with lime slices and a whole chile pepper.
Directions for the chile-infused tequila:
5 jalapeno peppers, halved
5 serrano peppers, halved
1 cup tequila
To make, combine all ingredients in a jar or bowl.
Cover, and let sit at room temperature overnight – or up to a week.
To use, strain into bottle or jar and keep in a cool, dark place.
---
To make your party complete, check out our party invitations (click on images to get details and to order.)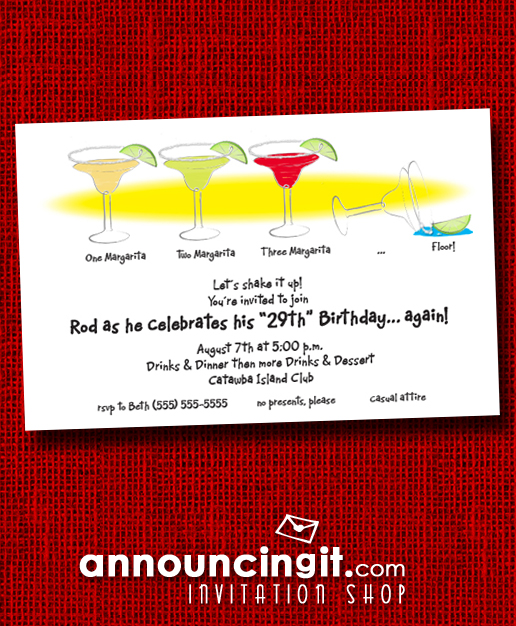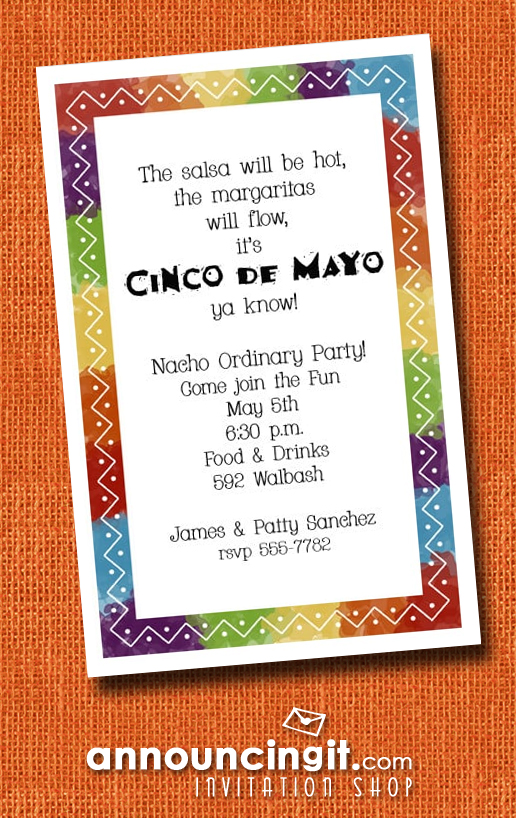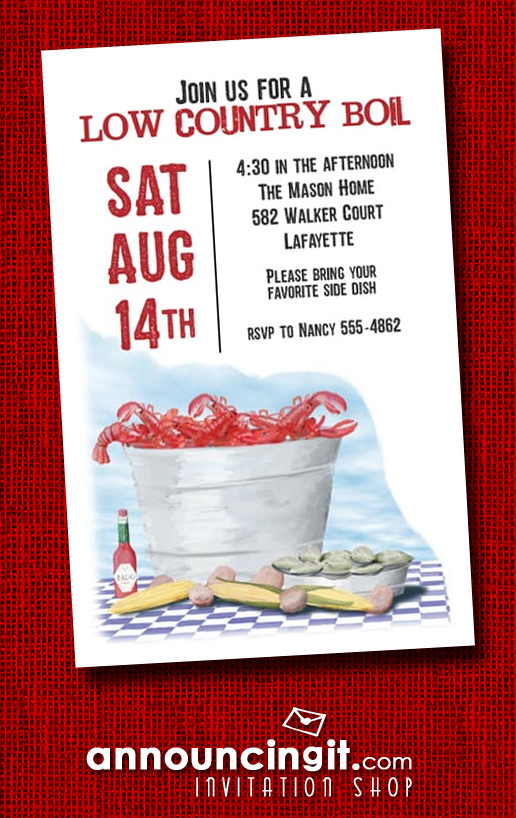 ---
You might also like:
Crockpot Beer and Cheddar Chicken Tacos