Anyone throwing a throwing a Halloween Party during the week of October 31st wants a good turnout. What novice party hosts may not realize is that it takes hard work and a bit of strategy to get that large turnout.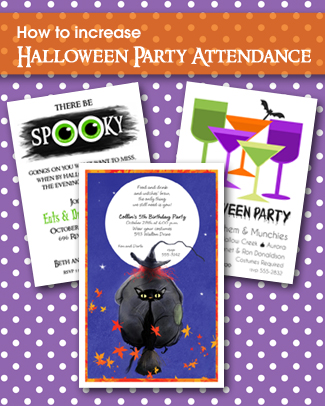 Some will try to whip together a party at the last minute and there is a good chance the attendance will be lackluster. Preparation is the key to any amazing party during the holiday season. Whether you are part of a corporate Christmas party or a personal Halloween party there are a few key steps that can help when it comes to increasing the odds of invites showing up. Here are a few strategies that work well.
Prepare with the Right Party Invitations
With the advancements in technology it is easy to send a mass eCard through email or social media. Unfortunately, this shows very little effort. It is often true that recipients of this type of Halloween Party Invitation will never even open the email as it gets relegated to a spam inbox. To avoid this it is a wise choice to consider physical Halloween Party Invitations. Some of our popular Halloween party invitation themes are:
These are just a few of the many options that are available for Halloween. Selecting the Halloween Invitation that fits your party theme could increase the likelihood of attendance by 50% or more. When invitees receive a physical invitation in the mail or on their desk it shows that the party host has put forth the effort to reach out to everyone on a personal level. Another pro tip is to address the envelope personally. This may take a little bit of extra time and energy but it will go a very long way towards increasing the attendance of your Halloween party this October or early November.
Halloween Party Invitations Can Increase Attendance
Your Halloween Party Invitations are the first step in catching the attention of the invitee. If the party invitation is mailed with a printed address label and there is very little hand written content inside the invitation card it shows a minimal amount of effort.
On the flip side of that, if the envelope is hand addressed and there is a set of events that will happen at the party, on the inside the invitation, it makes the event much more attractive. When deciding on which Halloween party to attend, many party-goers will look at the theme of the party and the events that will take place.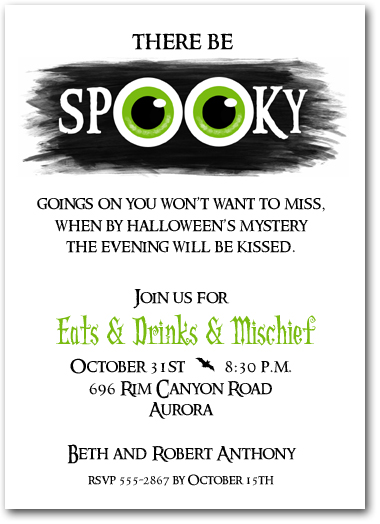 By adding some fun and exciting activities such as karaoke, a scavenger hunt, board games or eating contests you will find that more people are likely to show up. If you plan on having some fun and interesting events as part of the Halloween party it is imperative to include this list of activities on your Halloween Party Invitations.
Know Your Audience
If you are hosting a party with children in attendance you will want to plan accordingly. If you are hosting an adult corporate party there are certain aspects of this party that will be attractive to those that may attend.
If the Halloween Party is for senior citizens at a retirement community you will want to create games and activities that are easy for these individuals. Seniors absolutely love the little things in life like ice cream, cake and candy. Halloween is the holiday when it comes to sweets, so it would make sense to have several candy dishes full of Reeses, Snickers, 3 Musketeers, Rolos or any other type of popular candy or consider alternative options such as fruit or pastries.
If you're already seeing retailers fill the promotional aisle with candy and Halloween decorations, it means it's time to get started planning your amazing Halloween party.
We have over lots of Halloween Party Invitations with a theme that is sure to fit your party.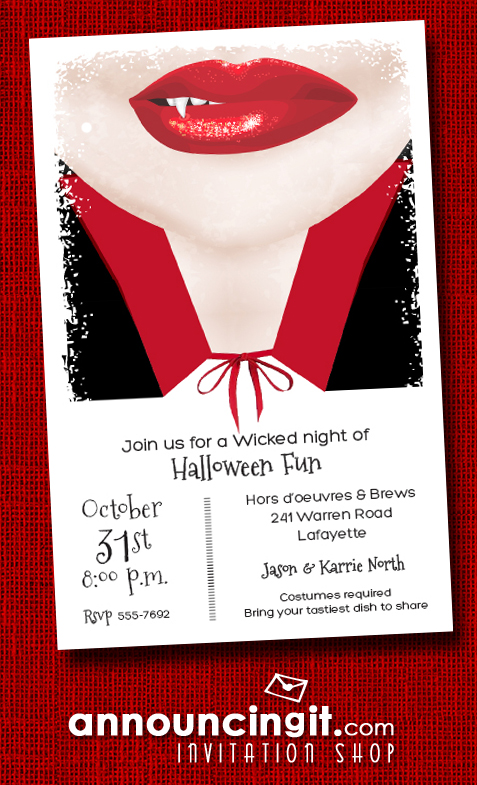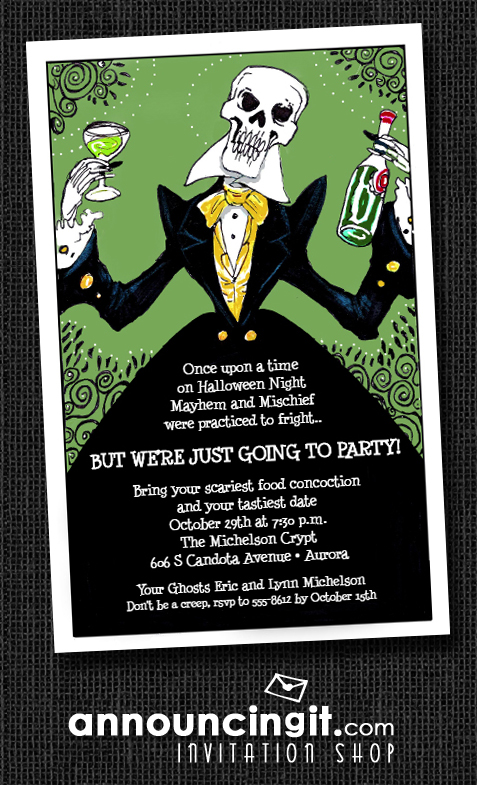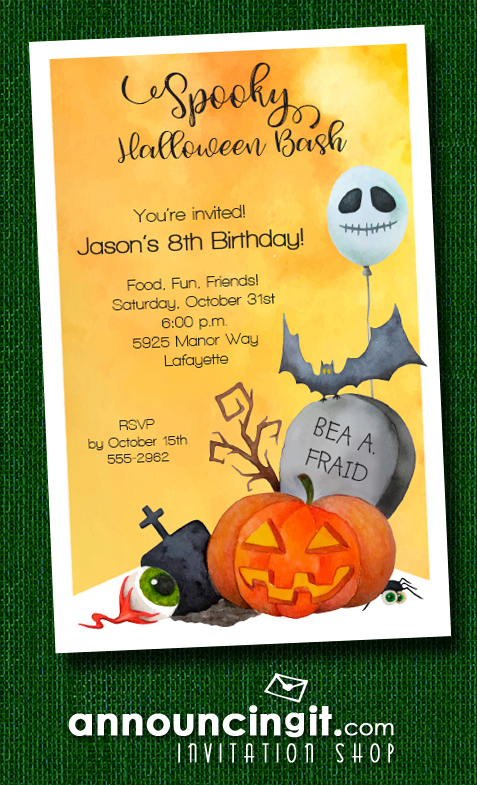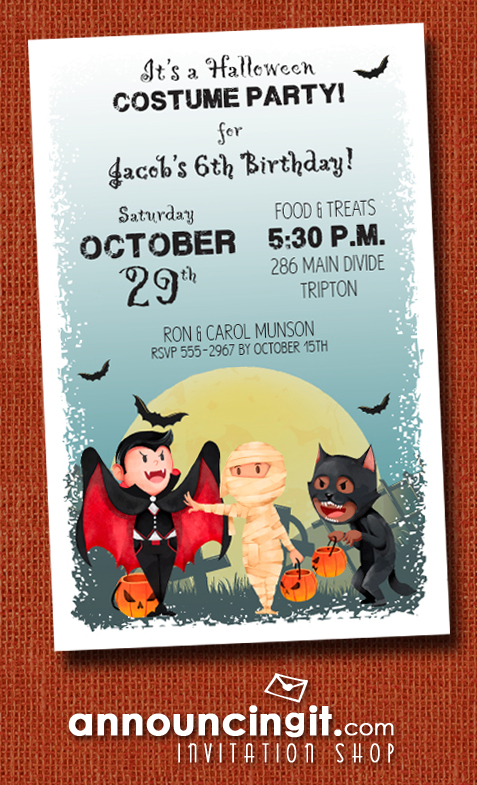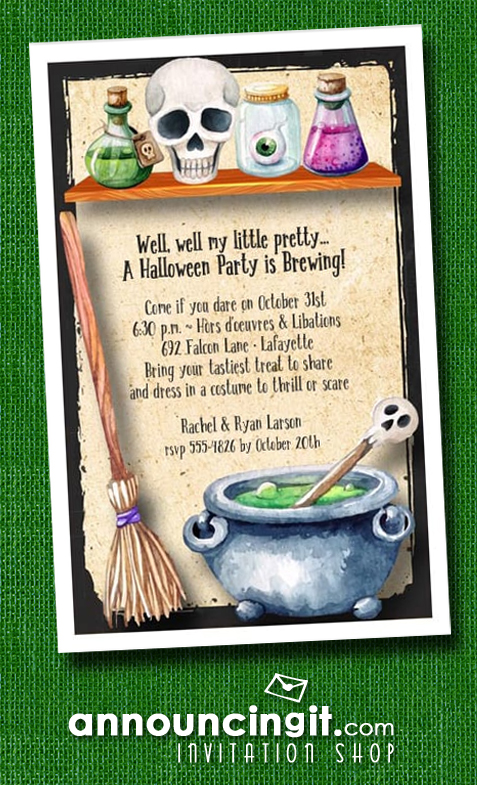 ---
You might also like: