Halloween invitations are a must for a party your guests will be screaming to attend! You'll find wickedly fun Frankenstein Halloween invitations to entice your guests to party the night away plus here are some of our other fun Frankenstein finds.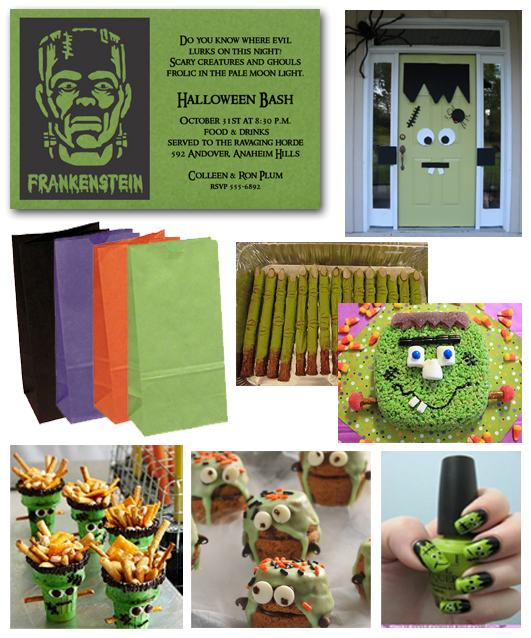 Shop Halloween Party Invitations  •  Shop Halloween Party Favors
From above top left:  Frankenstein Halloween Invitations, Frankenstein Door Cover, Halloween Party Favor Bags & Boxes, Frankenstein Fingers, Frankenstein Rice Krispie Treat, Frankenstein Ice Cream Cone Cups, Frankenstein Cookies, Frankenstein Manicure.