Put down the knife! Once you've tried painted pumpkin decorating instead of carving, you'll have a hard time putting down the paint brush. Handing your child a paintbrush to create their own Halloween pumpkin art is also safer than letting them use a knife.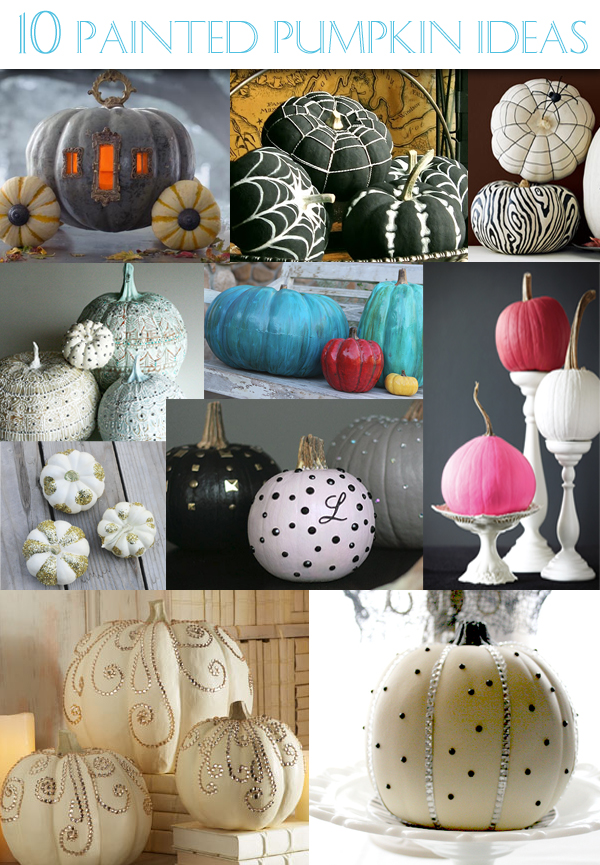 Grab a bunch of mini pumpkins and turn kids' creativity loose with paint, glitter, jewels or other embellishments and watch the fun. Another fun idea is to use glow-in-the-dark paint to over the designs for an added night time glow.
If you want your creations to last longer than a few weeks, try using fake pumpkins!
Once you've started decorating for fall or Halloween, why not have a party?  It can be as simple as a small get together with the neighbors or a trick or treat romp with the kids. 
Have guests bring their favorite side dish to go with a big crock pot of chili and dinner's served.
If you're going for a full-blown Halloween costume party, you'll want to invite guests early enough to get your date reserved on their calendars. For the best turnout, mail Halloween Invitations that set the tone for your party and get guests excited to attend. Skip their inbox if you want a great response for your event.
Let us know if you're going to try painted pumpkins this year! 
---
You might also like: