This sounds so good! I'm making it this weekend to enjoy around the pool!
Ingredients:
1 red pepper
2 jalepenos (unseeded – leave seeds in if you want spicer)
1 can of corn
1/2 can diced olives
16 oz fat-free cream cheese (softened)
1 packet Hidden Valley Ranch dip seasoning mix.
Mix ingredients together. Serve with crackers or raw veggies.
Then dive right in!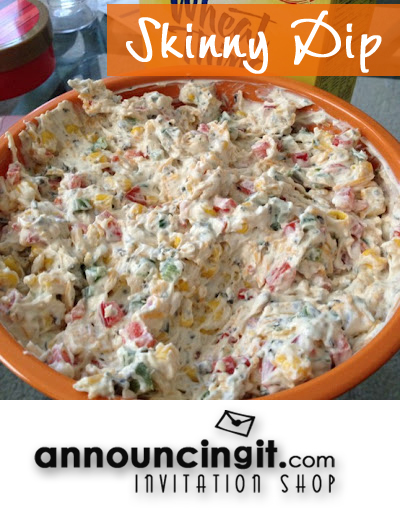 Invited to a party or throwing one, this dip is perfect as an appetizer guests will love. Feel free to add your favorite ingredients. I left out the olives and added green onions and cilantro for a more fiesta style dip.