What's Cooking? Hot Italian Beef Sandwiches
---
Roast beef and other tasty ingredients are slow cooked, then served on hoagie rolls. Top with chopped onions, hot peppers, mustard and enjoy!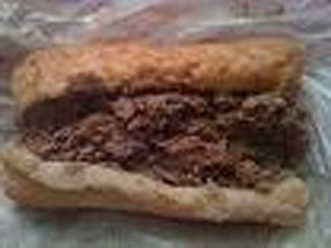 Ingredients:
1 small lean boneless beef roast - sirloin tip or top round, 1-1/2 to 2 pounds
1 large white sweet onion cut into thin slices
1 envelope Italian salad dressing mix
1 cup water
1 jar sweet peppers rings (14oz. to 16oz.)
6 sub rolls
Preparation:

Place the roast in a crockpot. Add the thinly sliced onions. Mix the salad dressing mix and water together. Add to the crockpot. Cook on low for 8 hours or until beef is very tender. Remove beef from crockpot; shred; place shredded beef back in crockpot with onions. Add the sweet pepper rings and cook on low for about 45 more minutes. Serve on sub rolls.
---
Some of our favorite summer invitations: