How to Dress for Cocktail Attire and Cocktail Attire Festive
---
20% off INVITATIONS | Use Discount Code DOINVITEU20

---
Cocktail attire can be the most fun of all the dress codes and it doesn't have to cost a fortune but there are some rules to follow.
Cocktail Attire for Women

Knee-length or tasteful short dresses can be paired with sexy sandals or try tailored trousers beaded shells or silky tube top or shell.
Throw on your little black dress and add fun hosiery, or a vintage brooch, or faux-fur wrap.
Simple jewelry is fine, leave the jewel-intensive stuff for more formal events.
No denim, no sweats, no cords, no T-shirts, even if they are really cute.
Hair can be fun, messy updos, high ponytails, messy buns or wear hair down and sleek or sexy curls.
Glossy lips, shimmery eyes and body glitter turn up the heat.
Cocktail Attire for Men
Dark tailored dress pants and nice button down shirt (preferably white long sleeve dress shirt) and tie.
If you're not sure a tie is required, stuff one inside your jacket pocket just in case.
No tennis shoes or deck shoes, shine up your nice pair of dress shoes and please, wear socks.
Invitations for Cocktail Attire
Here are just a few of our favorite invitations that would be fun for a cocktail attire party: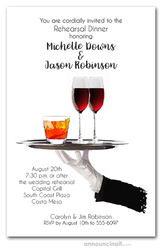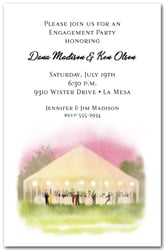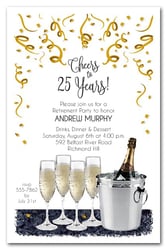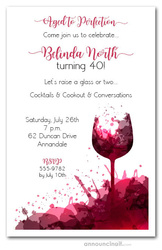 20% off INVITATIONS | Use Discount Code DOINVITEU20

---
Creative Black Tie Formal and Black Tie Festive
Business Formal ♦ Informal / Semi-formal / After Five
Cocktail Attire and Cocktail Attire Festive ♦ Festive Attire
Business Casual ♦ Casual Attire ♦ Theme Party
Resort Attire and Evening Resort Attire ♦ Wedding Casual
---
You might also like: