Cracking the Mystery of the Party Dress Code
---
20% off INVITATIONS | Use Discount Code DOINVITEU20
---
Whether you're the invitation sender or the receiver, how to dress for a party is an age old question and if it's important to you, you might want to give some how-to-dress hints to your guests on your invitation.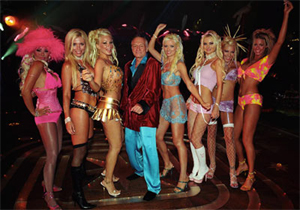 If you are sender, how do you visualize your guests as you circulate through your party? Use your imagination to determine the feel of your party, then inform all your guests on the invitation with the appropriate Dress Code description links below.
Sometimes the location of your holiday event will help determine dress code, but be specific so your guests will arrive appropriately attired. Do you envision strict black-tie, black-tie optional, festive attire, casual holiday attire, dress to impress, or anything but blue jeans. If you are the invitation receiver, what the heck does Cocktail Casual mean? Or maybe your invitation said Texas Chic.
We've complied a list of the favorite requested attire on party invitations we have printed and then cracked their code for receivers to understand.
Click on link below to see how to dress:
White Tie
Black Tie
Creative Black Tie Formal and Black Tie Festive
Black Tie Optional
Business Formal
Informal / Semi-formal / After Five
Cocktail Attire and Cocktail Attire Festive
Festive Attire
Business Casual
Casual Attire
Theme Party
Resort Attire and Evening Resort Attire
Wedding Casual
Fashion Faux Pas to Avoid
When in doubt, dress up.
Who doesn't want to look better than the rest of the party competition? If you're overdressed, you can always say you are on your way to another party.
It is also fine to ask the host or other guests what is appropriate and acceptable for the event. Find something you're comfortable in - are you going to be eating, drinking, dancing? Women, don't wear something you can't sit down in whether it's a too tight ball gown or a too short mini, be comfortable!
If you're comfortable, you're going to feel great!
---
Next:
What to include on your invitations
Apostrophes: When and Where to Use Them
---
20% off INVITATIONS | Use Discount Code DOINVITEU20

---